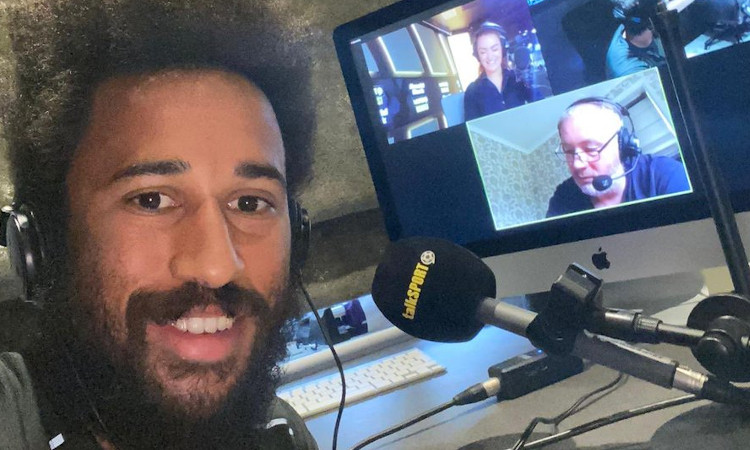 Andros Townsend/Twitter
Crystal Palace star Andros Townsend joined talkSPORT for his first breakfast show this morning as he replaces Freddie Flintoff who has returned to filming duties with Top Gear.
Freddie, who kept listeners smiling through lockdown, will still be popping up across the schedule and Andros will join Laura and Ally for eight shows over the coming months, as the station gears up for the return of the Premier League. He's the first current Premier League player to be in the talkSPORT Breakfast Show slot.
On his first show, Andros confirmed he will be taking a knee this weekend in support of Black Lives Matter. He said: "People have made such a big thing about taking a knee, will they, won't they, will they get punished, but for me that's a given, it's a standard."
He acknowledged his generation may have its faults but he says: "We are brave and we aren't afraid to speak up when we do feel something is wrong."
Talking about returning to playing, Andros said there was a meeting yesterday where they talked about protocols such as swearing and celebrating while social distancing. He explained that most wouldn't be a problem apart from celebrating because when a goal is scored, it's easy to lose control.
"You jump on each other, you do maybe swear now and then," he said, and continued: "I think that will be the most difficult part about returning to play, remembering not to swear and go crazy after each goal."
Ready for the early slot! See you all in a second @TSBreakfast pic.twitter.com/IVzwjaZaBc

— Andros Townsend (@andros_townsend) June 17, 2020