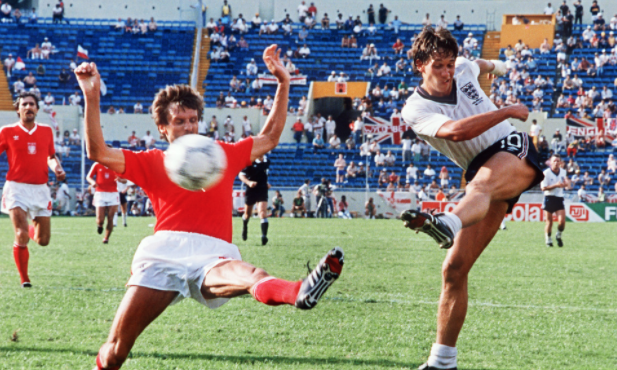 talkSPORT has launched a new specialist documentary series and podcast called 'Upfront with'.
In the series talkSPORT presenter Sam Matterface talks to some of the top strikers of the game about their life and times doing what they love – scoring goals.
The number 9s will also discuss what the shirt means to them and their best footballing partners. The show will air every Tuesday from 7pm – 8pm and be available to listen to as a podcast after each show.
The first episode with Garry Lineker can be listened to on the listen again feature on the talkSPORT website.
In the programme Lineker explains how a goal for England against Poland in the Mexico '86 World Cup set the ball rolling for a series of events which would define his career: "It was an absolutely typical, attack a near post run and how you score goal," he recalled.
"It was also my favourite goal – not because it was spectacular in any way, shape or form – but because it changed my life."
Lineker also admitted the one thing he misses about football is that feeling of euphoria when the ball hits the back of the net.
"There's no better feeling than scoring a goal and hearing your name sung in a football stadium," he said.
"There's nothing like making the fans happy – it's what the game's all about.
"It's a beautiful feeling. The only thing I miss in football is the feeling of scoring, everything else you can kind of replicate to a degree – like the camaraderie.
"Nothing in life even closely compares to scoring a goal in the game or a winning goal."
Up Front With interviews a new striker every week on talkSPORT at 7-8pm every Tuesday and is available for podcast immediately afterwards in talkSPORT's GameDay podcast feed.
🚨 𝗢𝗨𝗧 𝗡𝗢𝗪 🚨

Episode one of Up Front With… Is now available to download as a podcast. 🎧

✅ @GaryLineker is first up
🎤 @SamMatterface hosts

Unmissable stories, amazing goals and fabulous insight from a football legend.

📲 Listen now → https://t.co/UGNdt1UGTX pic.twitter.com/Fr5fgOkwlh

— talkSPORT (@talkSPORT) April 22, 2020