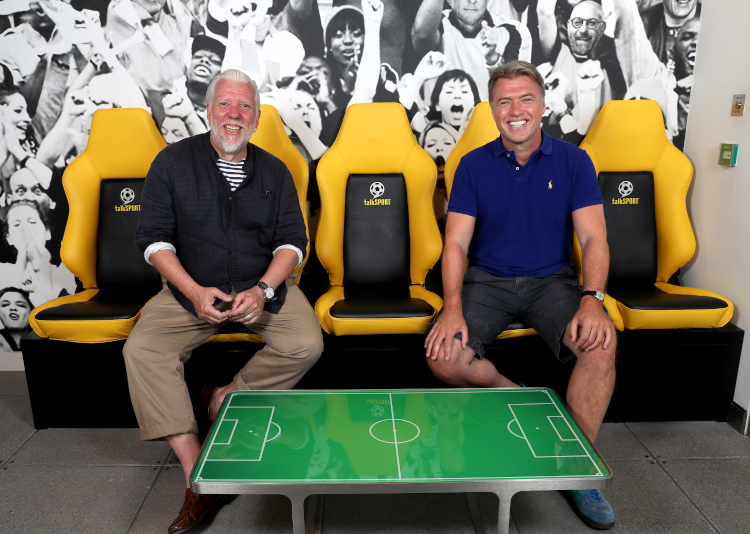 BAFTA Award-winning Welsh TV actor, director and producer Jonny Owen is joining talkSPORT to launch a new two hour Sunday morning show with co-host Mark Webster from this Sunday 24 May.
The station is also launching new investigative journalism show The Dive on the same day, which will present a deep dive into the world of sport.
Welshman Jonny Owen has worked in sporting films and documentaries. He was the director of I Believe in Miracles, the story of the history-making Nottingham Forest team that won back-to-back European Cups in 1979 and 1980, also Don't take me home, the story of Wales journey at the Euro's and he was the Producer/Presenter of ITV Wales Soccer Sunday.
Jonny Owen and Friends will air from 9am-11am and will include an hour-long feature Best XI where stars including Stephen Graham, Noel Gallagher and Paul Weller will talk about their love for their club and how it all started.
Jonny's fiancé, Line of Duty's Vicky McClure, will also be on the show regularly along with top guests from the world of showbiz and entertainment.
Guests will answer eleven questions on their club and then produce a best XI written on a piece of scrap paper that will be used on social and digital.
Jonny Owen said: "talkSPORT has always been a part of my life and I can't wait to get stuck into the new show. I really want people to tune in and bask in football culture.
"There will be big stars, lots of laughter and chat from the worlds of sport, the arts and beyond. I hope you can join me and friends for your Sunday mornings on talkSPORT."
The Dive also starts on Sunday 24 May with a two-parter on Does Sport Really Matter? It will be hosted by sports journalist Jarrod Kimber and talkSPORT cricket editor Jon Norman. The series airs at 8pm-9pm.