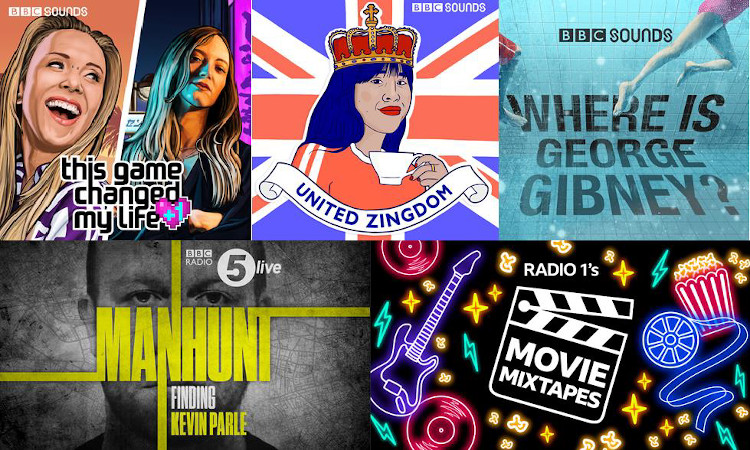 BBC Sounds is launching 20 new podcasts and music programmes with new hosts including Fearne Cotton, comedian James Acaster, 1Xtra's Dotty, Matt Lucas and 1Xtra's Sideman.
There will be six new podcasts where younger voices explore the subjects that matter to them, new podcasts from BBC News and Current Affairs, three true crime podcasts and more music content.
Comedy chat will come from Matt Lucas, 1Xtra's Sideman and Dotty. Expect jaw dropping conversation on The Dotty Podcast, on Weird Flex But OK Sideman will meet people with weird but wonderful habits and on Bitch Bitch Bitch Matt Lucas brings guests together to talk about the unpleasant side of jobs many might wish they had.
Music content will include BBC Sounds of the 90s with Radio 2's Fearne Cotton with the best music and pop culture from the decade; and in comedian James Acaster's Perfect Sounds podcast, he proposes that 2016 is the greatest year for music of all time, sharing his obsession with fellow comedians.
BBC Sounds is also launching four brand new music mixes including 1Xtra R&B Chill from Nadia Jae and Radio 1's Movie Mixtapes from Ali Plumb.
From BBC News and Current Affairs, the world's longest running current affairs programme Panorama is to launch as a podcast and Americast with Emily Maitlis and Jon Sopel will share the latest drama from the race for the White House.
Brexitcast was the most popular podcast on Sounds at the end of last year and it will now become Newscast, taking listeners behind the scenes for an inside look at the biggest news stories.
Jonathan Wall, Controller of BBC Sounds, said: "Sounds is growing and growing with 3 million people now coming to us for music, radio and podcasts each week.
"We keep upping the ambition for our on-demand audio and I'm delighted with the variety of great podcasts and music we've got coming up.
"Whether people want laughs and entertainment, or insight and intrigue, Sounds has something relevant for everyone. It lets us give new voices a platform to talk about what matters as well as bring the best of what the BBC does to new listeners."