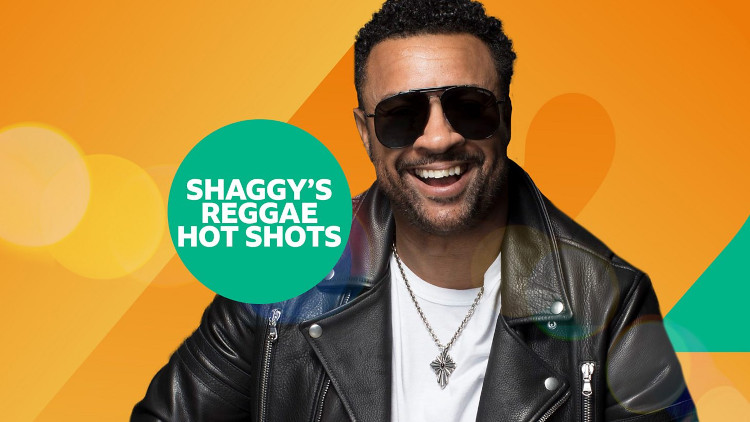 Multi-platinum reggae artist Shaggy is joining BBC Radio 2 to host a four-part weekly series for Black History Month.
The station is marking Black History Month during October with a celebration of reggae across its programmes.
In Shaggy's Reggae Hotshots, the singer will be guiding listeners through 60 years of music from his homeland island of Jamaica and celebrating everything from Ska to Rocksteady, Reggae to Dancehall.
Artists featured include Bob Marley, Black Uhuru, Marcia Griffiths, Shabba Ranks, Lady G, Queen Ifrica, Gregory Isaacs, Jada Kingdom, Maxi Priest, Peter Tosh, Shenseea, Sean Paul and many more.
The show airs each Saturday from 2 October, 9-10pm.
In addition to this, on BBC Sounds you'll be able to listen to Shaggy's Reggae Playlist, two exclusive playlist shows featuring some of reggae's biggest hits and most popular tracks.
Shaggy says: "I'm looking forward to sharing some of the music that has helped shaped me and that I listened to growing up – some of the songs and artists that have represented my home, Jamaica, across the globe – only on BBC Radio 2."
Continuing the station's celebration of reggae, in his show on Monday 4 October (midnight-3am) OJ Borg will feature a specially themed Reggae One Hit Wonders.
He'll be talking to reggae star Joaquin 'Quino' McWhinney – frontman for American group Big Mountain – about their huge global hit Baby, I Love Your Way.
OJ finds out how they came to cover the 1975 track by Peter Frampton, what it did for reggae music around the world, and how Quino feels about the song now.
In Vanessa Feltz's Radio 2 show on Friday 8 October (4am-6.30am), her A Dance Through The Decades feature will have a reggae theme, showcasing great songs by timeless female vocalists.
There will be tracks from each era from the 60s to the 10s, including music from Dawn Penn, Phyllis Dillon, Sophia George and Anthea & Donna. Listen to A Dance Through The Decades anytime on BBC Sounds.
And in The Craig Charles House Party (Saturdays, 10pm-midnight) his Mixtape will be dedicated to a different legendary black artist each week in October – Stevie Wonder (2 October), Beyoncé (9 October), Aretha Franklin (16 October), Prince (23 October) and Marvin Gaye (30 October). Craig will be playing the hits, but also digging deep to hear some of their best album tracks too.
There will also be another chance to hear Knowing Bob Marley, which was originally broadcast in 2011 to mark the anniversary of the star's death. Five of his closest friends and colleagues share their personal experiences of the man they knew. It includes intimate and revealing interviews giving an insight into the experiences that shaped Marley's life.
On BBC Sounds from Saturday 2 October there will be another chance to hear Dennis Brown: The Crown Prince Of Reggae, presented by actor David Harewood who celebrates Brown's music and legacy, plus Gregory Isaacs, The Godfather Of Reggae hosted by actor Adrian Lester, who presents a profile of the reggae singer.