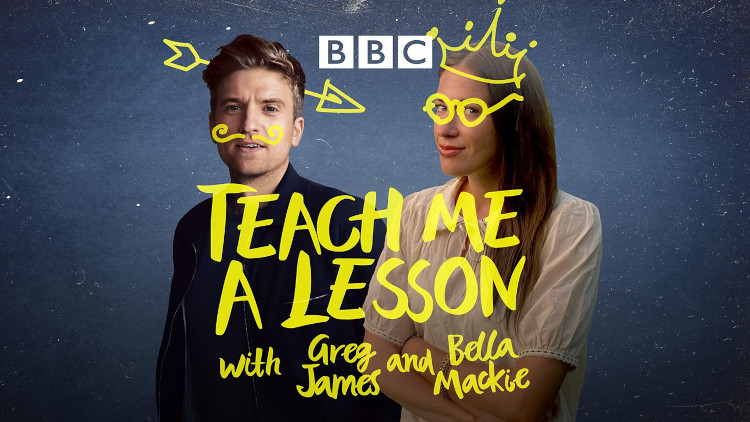 A new podcast from BBC Radio 5 Live hosted by husband and wife, Greg James and Bella Mackie will uncover fascinating facts on subjects you might not have learned about in school.
Each episode of Teach Me a Lesson will feature a different teacher talking about a subject they're passionate about. Topics will include Why do we get ill? Are People Born Evil? and How To Win An Argument By Watching RuPaul's Drag Race.
The series, which starts on Monday 8 February on BBC Sounds, will also focus on communicators who motivate and inspire children across the country.
The 40-minute podcasts will be more than just lectures as the inquisitive, ready to learn husband and wife duo put questions to the teachers, find out a little about them and add some humour too.
Greg and Bella say: "We don't think we're alone in finding learning more interesting and rewarding as adults. This made us feel that maybe we could have made more of an effort in the classroom!
"So with that in mind, we wondered if we could right those wrongs and try again. Some brilliant teachers have stepped up and given their time to teach us new things. We've had so much fun making this podcast, as well as learning a lot, and we hope the listeners love it as much as we do."