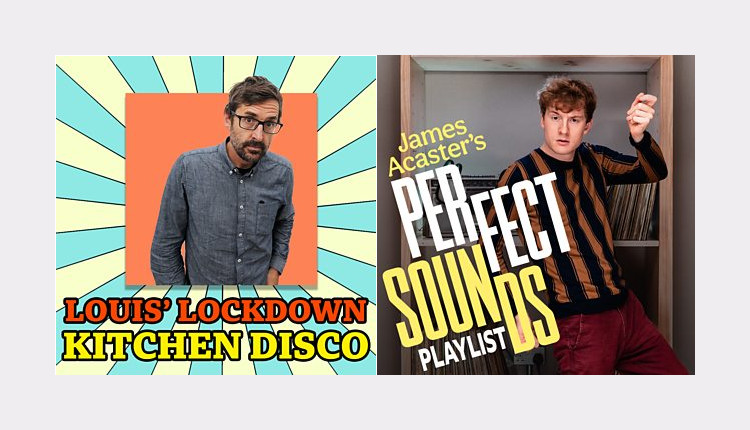 To celebrate the release of his first podcast, Grounded with Louis Theroux on BBC Sounds and BBC Radio 4, Louis has put together a mix of some of his favourite tracks he's been enjoying in lockdown, for everyone to enjoy.
He says he got the idea for the playlist after holding an impromptu kitchen disco with his wife. It features artists such as Busta Rhymes, Lil Tecca, Fat Joe, Janet Kay and Chaka Khan.
Louis said: "I was very happy when BBC Sounds came to me with the idea of putting together a playlist to support the release of my podcast, Grounded with Louis Theroux.
"Like a lot of music lovers, I like nothing better than to inflict my musical taste on other people. The inspiration for this selection was an impromptu kitchen rave I had with my wife a few weekends ago.
"The kids were in bed, I played a couple of songs on the smart speaker, then a couple more, and before we knew it we were jumping around like a pair of idiots – or anyway I was, my wife was grooving around silkily.
"I have always been a fan of rap and my kids have done a lot to keep me exposed to recent tracks. Lil Mosey, Denzel Curry, YBN Cordae, Lil Tekka are all on there.
"There is also a track by the musician, boxer and YouTube KSI, who I interviewed for an upcoming episode of my podcast… If my experience is anything to go by, a kitchen disco is a great way of blowing off the cobwebs in these challenging times.I hope people enjoy it."
James Acaster's Perfect Sounds podcast came about after experiencing the worst year of his life. He decided to seek solace and rekindle his love for music by buying hundreds of new and niche releases from 2016, which he believes was the greatest year of all time for music.
It's become something of an obsession for him and he's sharing it with fellow comedians and exploring his favourite albums in his new podcast.
James has curated a special playlist exclusive to BBC Sounds so listeners can get a flavour of his favourite tracks from that year.
Speaking about the playlist, James says: "I've made a bunch of playlists before so trust me when I say this is the greatest playlist of all time from the greatest year for music of all time, 2016. Plus, even better, there are five of them coming your way!
"I know I'm nattering between each of the tracks but you better believe it's the perfect mix including 10 of my favourite songs ever.
"It kicks off with everyone's favourite, experimental classical grindcore from Bologna Violenta and works its way through a whole bunch of musical twists and turns from indie classics to experimental hip-hop and Japanese folk music mixed with every genre you could ever imagine.
"I really hope listening to some of these tracks will peak your interest to listen to the full albums and discover loads of new music."
Louis Theroux Kitchen Disco is available on BBC Sounds
The first of James Acaster's Perfect Sounds Music Mixes is available here