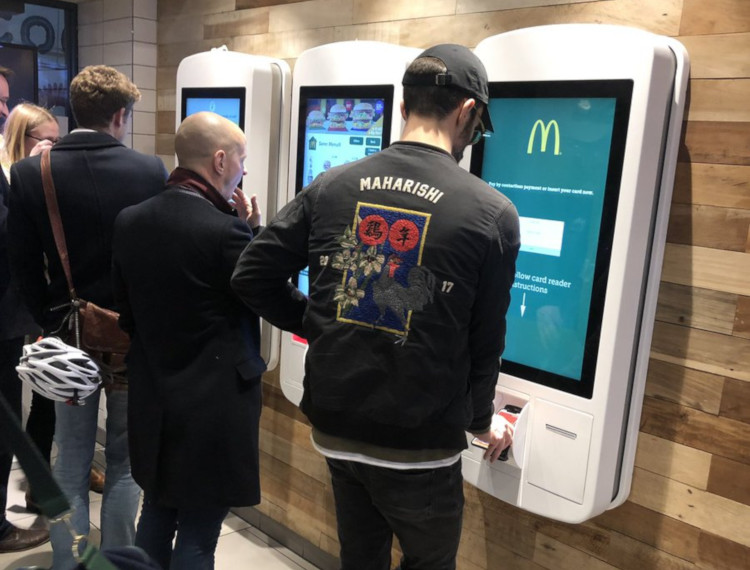 Twitter: Greg James
Yesterday Greg James discovered that tweeting something, especially after a couple of drinks, might not always be the best plan.
Last night he tweeted a picture of customers in McDonalds ordering their food from self-service kiosks, adding that McDonalds is now just Argos for burgers.
Although a witty and clever comparison of how both companies have streamlined efficiency in serving their customers, the tweet soon prompted a reply from Greg's wife, Bella Mackie. She asked: "Why are you in McDonalds babe?"
Oops!! Greg replied: "Pi***d m8." Seems like he'd gone there with a mate who'd had one too many!
They say honesty is the best policy! His reply received thousands of likes and hundreds of funny comments, but we don't know if he ended up ordering any food for himself!
McDonald's is now just Argos for burgers pic.twitter.com/sxfr68W9Ix

— Greg James (@gregjames) March 1, 2019