Greg James gets kicked off his Radio 1 Breakfast Show…. Again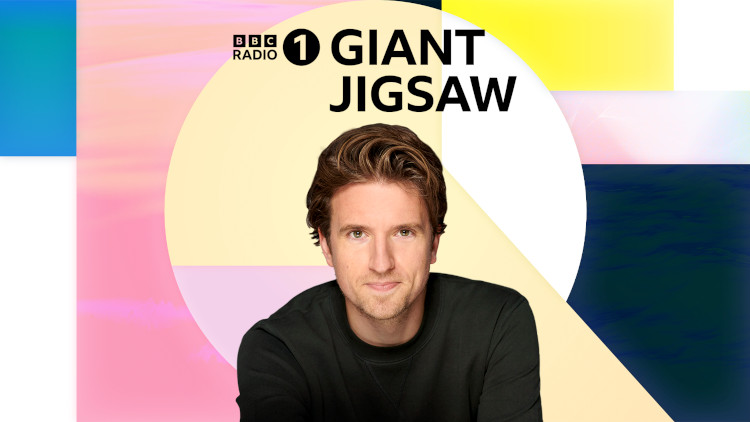 While presenting his show from Brighton this morning for The Radio 1 Games, Greg James was kicked off air, with Scott Mills taking over from BBC HQ in London for the foreseeable.
It seems to have become an annual event for Greg to be taken off air or "kidnapped" as part of stunt by the station to get listeners involved with helping him or gaining his freedom, but this time it's a little different.
On Monday, Greg along with other Radio 1 DJs, headed to Brighton for The Radio 1 Games – a week of special programming putting the DJs to the test with various games including egg and spoon race, Hungry Unicorns and a five-legged race.
This morning, it was Greg's turn to launch his day of The Radio 1 Games and was presented with a challenge much bigger than expected, being told that he has lost his show until further notice!
He will have the chance to win back the Radio 1 Breakfast Show by completing The Radio 1 Giant Jigsaw – a Radio 1 logo broken into twenty large jigsaw pieces and hidden in twenty locations across the UK.
Relying on Radio 1 listeners, Greg's job is to make sure all twenty pieces are found and transported to him in Brighton where he must assemble them on a lake. Once the jigsaw is complete, Greg will get his show back.
Other Radio 1 DJs will also help, with Calum Leslie in Glasgow, Vicky Hawkesworth in Manchester, Sian Eleri in Chester, Sam and Danni in Cardiff and Gemma Bradley in Belfast.
Listen to Radio 1 at breakfast and across the day for updates on The Radio 1 Giant Jigsaw as the task continues to get Radio 1 Breakfast with Greg James back to normal!
It's @bbcnewsbeat official. @gregjames has been kicked off the Breakfast Show and @scott_mills and @Chris_Stark have taken over! 😮

Will he be able to win his show back?? pic.twitter.com/p5cWSumQ4g

— BBC Radio 1 (@BBCR1) July 20, 2022