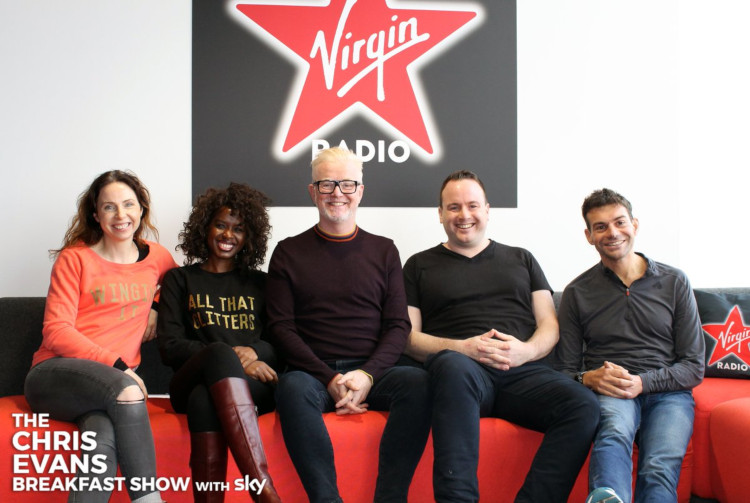 Chris Evans asked June Sarpong and Matt Forde to take over his Sunday show when they were guests on his Virgin Radio breakfast show this morning.
Originally the Sunday show was to be a recorded "best of" from the previous week's breakfast show but Chris decided to present it live for the first few weeks.
He told former E4 presenter, June and comedian, Chris that they were welcome to come in anytime. He added, "I do a Sunday show, 10am till 1pm. Our families don't know, they think we've gone out for a run.
"We're going to stop doing it soon because our families are going to ex communicate us. But you two should take it over." He said that they both 'clicked'.
When the pair had left the studio, Chris said to his listeners, "I can see June Sarpong and Matt Forde are actually having a chat now about potentially taking over our Sunday show, which is hilarious."
He told listeners that June and Matt were up for helping him out and that they were now in talks with his boss.
Will Chris end up getting Sundays off with June and Matt taking over? We'll have to wait and see!
This morning we were joined by this wonderful bunch.@junesarpong@mattforde

The Chris Evans Breakfast Show with @SkyUK is back tomorrow from 6.30 am. pic.twitter.com/AaNkN3OdcF

— Virgin Radio UK (@VirginRadioUK) February 6, 2019