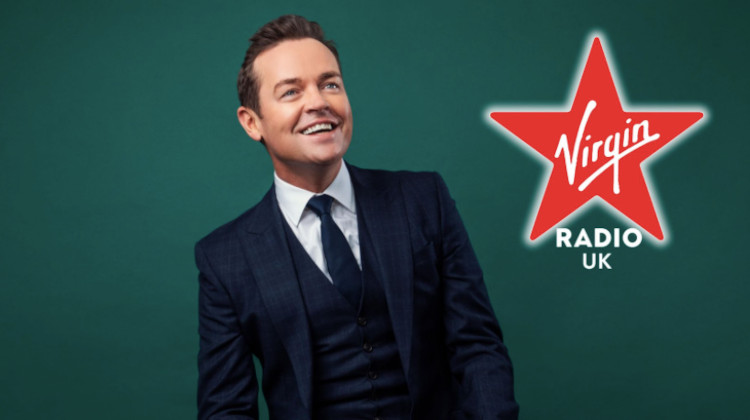 Stephen Mulhern will be taking over the Virgin Radio UK breakfast show, sitting in for Chris Evans, from Monday in the week leading up to Christmas.
It won't be Stephen's first stint on the station as he previously sat in for Graham Norton on his weekend show, for four weeks last summer.
Stephen says: "I'm delighted to be back on Virgin Radio UK to have some festive fun with listeners in the build up to Christmas. Listeners are guaranteed great music and all the usual Virgin Radio UK fun and games. Play it loud!"
Virgin Radio UK Content Director, Mike Cass said: "Chris always leaves massive boots to fill, but Stephen is a hugely talented radio presenter, a popular figure across the UK and a great friend of the station. Listeners can expect lots of fun and laughter from Stephen and the team and lots of great music."
You can listen to The Chris Evans Breakfast Show with Sky, hosted by Stephen Mulhern, 6.30-10am on Monday 20 – Friday 24 December.