Nicole Scherzinger and Chris Evans talk about becoming family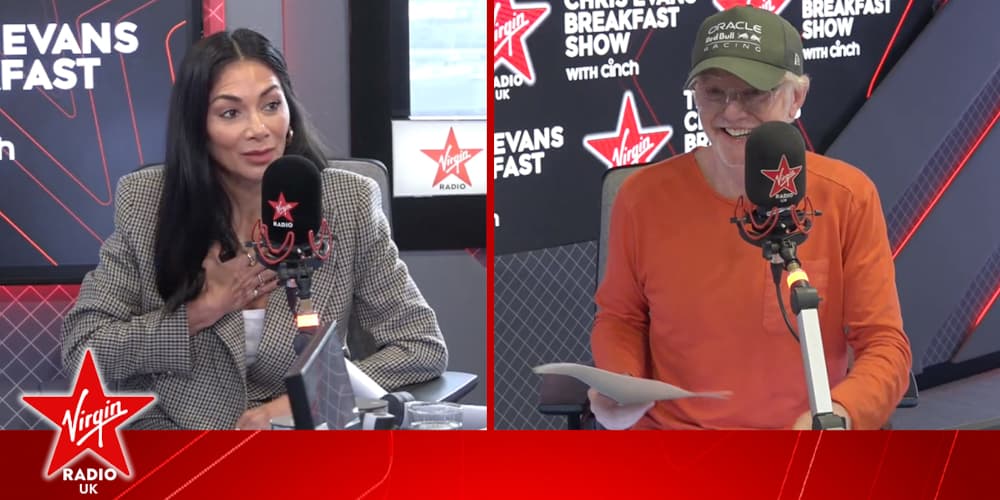 Nicole Scherzinger was a guest on The Chris Evans Breakfast Show this morning where the conversation turned to how she and Chris are set to become family.
The Pussycats Dolls singer was there to talk about starring in a new production of Sunset Boulevard but the family connection came up.
Nicole is engaged to Scottish rugby star Thom Evans, who also the cousin of Chris. "We might be family pretty soon!" she said to him.
"I'm in love with the family," she joked and added, "I tell Thom, 'If we don't make it, I'm still gonna be with your family!'. We're gonna make it but I'm just saying! We joke around because he loves my family and I love his family so much."
Nicole then said to Chris: "And you're part of that!"
When Chris asked where the wedding might be, she responded: "My grandfather is a Bishop, so I've always wanted him to marry me. So he would marry us back home in Hawaii. And then we're in love with Portugal, obviously, so I think maybe we would have a reception there.
"I didn't know Portugal before Thom introduced me to it, it's gorgeous. Every part of Portugal is so beautiful. I love the food. I'm an eater."
Nicole went on to talk about food, telling Chris that she loves a "double Sunday roast."
She explained: "It's actually two entire meals in two different places. I eat all of my Sunday roast, and then I rest for a few hours and then I'll go somewhere, and I'll have a whole other Sunday roast experience.
"I can't get enough gravy. When I do a Sunday roast, I put my goggles on and my swimming cap on, because I just dive in literally to that gravy!"
There was some discussion about Nicole is starring as Norma Desmond in the new West End production of Andrew Lloyd Webber's Sunset Boulevard.
She spoke about getting fit for the role, saying she has a brilliant personal trainer named Eddie, and she thinks he's "just awesome".
Sunset Boulevard is running for a strictly limited 16 weeks at London's Savoy Theatre, you can read what Nicole had to say about it, speaking to Chris on the Virgin Radio website.