Arnold Schwarzenegger reveals he was told he'd never be a leading man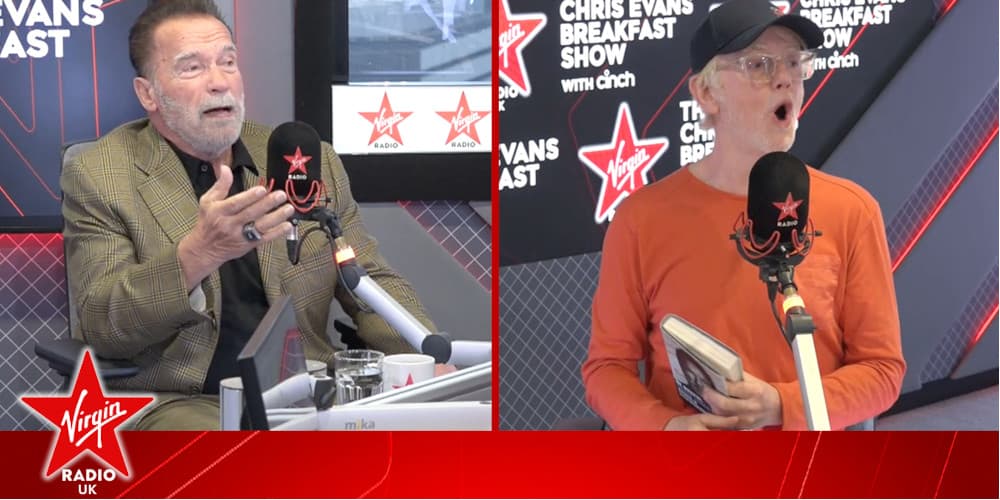 Arnold Schwarzenegger joined the Chris Evans Breakfast Show on Virgin Radio this morning, where he spoke about naysayers in his early career.
Arnie joined Chris to talk about his new book, Be Useful: Seven Tools For Life. He looked back to the start of his career, including how he had to ignore those he said he wouldn't make it big after being given a host of reasons why he wouldn't make it in Hollywood.
"I didn't listen to the naysayers, and that's one of the things I talk about in the book," he said. "Don't listen to the naysayers.
"There's enough people out there in the world that will always try to discourage you and say, 'It will never happen. This is impossible,' but like Mandela always said, everything is always impossible until someone does it. And that's the way I feel, I can be the first one that breaks this new ground and goes out and does it."
Arnold revealed just how focused he was in breaking into movies by telling Chris how, back in the 70s, he turned down $200,000 to be the manager of a gymnasium chain in California.
"If I started working in the gymnasium chain, 10, 12 hours a day, I would not have the time to train to become the greatest bodybuilder of all time," he told Chris. "Nor would I have time to go and take an acting class and stunt classes and accent removal classes and speech classes. So this will be actually in my way.
"And they could not believe it until 10 years later, after I'd done Conan," he continued. "And after I started getting a million dollars a movie, they said 'You had a vision, that you turned down $200,000 because you knew you were eventually gonna get $1 million, and $5 million and $10 million and $20 million for movie'.
"So, I became the first guy that had an accent and made it in the movie business and made it big."
He spoke more about the accent removal classes that he took, telling Chris: "I had to run around and keep saying the line, 'A fine wine grows on a vine. A fine wine grows on the vine'. Over and over.
"The other line I remember was, "The sink is made out of zinc!"
Listen to The Chris Evans Breakfast Show with cinch weekdays from 6:30am on Virgin Radio.