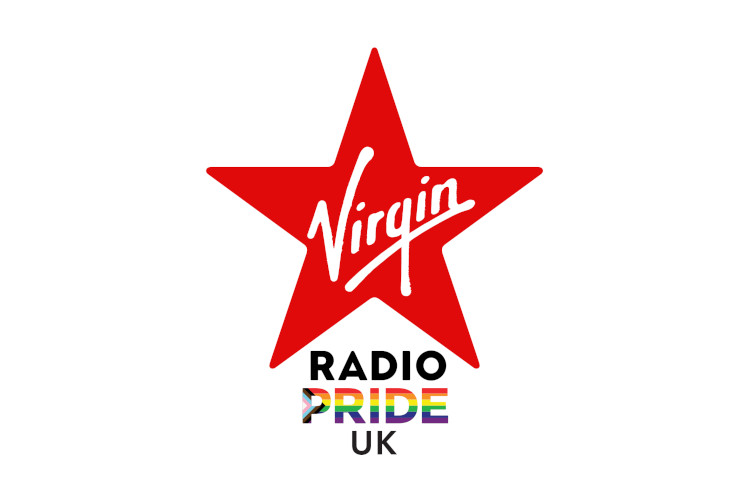 Virgin Radio Pride UK, a new radio station for the LGBTQ+ community will be launching from 7 June until the end of September.
The schedule will include LGBTQ+ presenters such as Tia Kofi, Matt Cain, Emma Goswell, Debbie Ryan, Phil Clifton, Shivani Dave, Vicki Blight and Stephen Sullivan who will be joined by guest celebrity contributors.
The station will address important issues around topics such as trans-rights, gay adoption issues, living with HIV and helping parents understand LGBTQ+ issues. It will also highlight Pride festivals around the UK by partnering with local celebrations including Blackpool and Oxford Pride. This will include outside broadcasts from existing events or to help to replace cancelled events on-air.
There will be documentaries on what it is to be bisexual in 2021, how LGBTQ+ communities helped shape dance music from disco to house and Matt Cain's weekly magazine show – The Sunday Roast – on Sunday afternoon including discussions about LGBTQ+ issues with panellists from organisations including All About Trans.
The music will be a predominantly pop-dance and pop-R&B mix from the last 20 years.
Virgin Radio Pride UK presenter, Tia Kofi said: "I'm so excited to be part of the launch for this incredible new LGBTQ+ station. We have created something made by queer people for queer people and beyond, and it's going to be amazing! Get ready for the ultimate Friday night pre-party with me, as well as some sensational content from across the LGBTQ+ community."
Matt Cain said: "I'm thrilled to bits to be part of Virgin Radio Pride, and especially excited to be presenting the station's flagship discussion show, Sunday Roast. I'm going to be joined by some terrific guests to chat through all the latest issues affecting the LGBT+ community, both personal and political. And I can't wait to engage with queer listeners all over the country and to give them the intelligent, insightful and uplifting experience they deserve."
Shivani Dave said: "Radio has always had the power to bring people together, in a way no other medium can. In a time when our community is being targeted and further marginalized, it is incredibly powerful that Virgin Radio UK is dedicating a whole station to all LGBTQ+ people to celebrate and share their experiences. I am honoured to be a part of it and can't wait to laugh, cry, and dance with the listeners."
You can listen to Virgin Radio Pride UK from 7 June on DAB in London, online or via the Virgin Radio app.