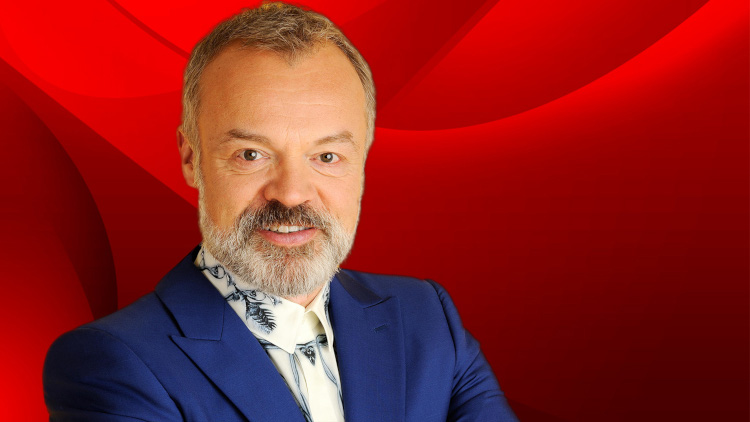 Graham Norton spoke to Times Radio's Mariella Frostrup about his decision to leave Radio 2 after ten years, what to expect on his Virgin Radio debut this weekend and why he feels sorry for young reality stars.
After ten years on Radio 2, Graham told Mariella that he felt his show had got as big as it was going to get and doing it in lockdown had taken a lot of the joy out of it for him. It was also partly the excitement of doing a show across the weekend and the feeling of being his age and somebody wanting him!"
He revealed that a part of his decision to leave was that he would get off the BBC's high earners list: "I did think: Oh, if I stopped doing this, I'll get off that list, I won't be on that list anymore. The kind of high earners list, which I didn't like being on, hey, now I'm not! So to that extent, it made me go…but that was sort of a bonus of leaving, it wasn't the biggest driving force."
Graham did add that there were benefits to publishing the list, because if it wasn't published there wouldn't be nearly as many women on it and he thinks it will become more diverse over the next few years.
Ahead of his debut on Virgin Radio this weekend, Graham explained to Mariella what listeners should expect: "The show will be very close to what I was doing already, which is just me playing some music and rambling on with my old mates.
"Maria McEarlane will be there and hopefully we'll get some listener interaction and feedback from them."
Speaking about when he first started working in TV, Graham says he feels lucky because he was already in his mid-30s and had a bit of a profile, he had a lot of friends and a life outside of showbiz, which was helpful.
"I do feel very sorry for kids who come up through reality shows and stuff like that, because their life is the whole thing," he said, "You soon figure it out, don't you? You know, that if I go to that restaurant, they're probably going to paparazzi outside.
"If I go to this restaurant, there won't be. And if you go shopping on Bond Street or shopping in Notting Hill, you probably will get photographed. So, if you don't go to those places, then you don't," he added.
You can hear the Graham Norton Show on Virgin Radio every Saturday and Sunday from 9.30am-12.30pm. The show will be ad-free and can be found on DAB, online, via the free Virgin Radio app or on your smart speaker.
Just 2️⃣ days to go! @grahnort#TheGrahamNortonRadioShow

How to listen ? https://t.co/pvTG9xEtIk

— Virgin Radio UK (@VirginRadioUK) January 7, 2021