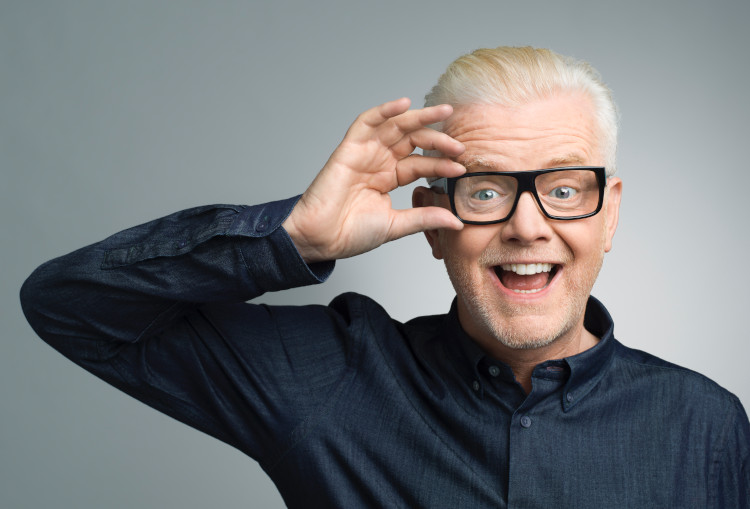 After a two-week absence, Chris Evans returned to his Breakfast Show this morning and was joined by his urologist Mr Jeetesh Bhardwa to discuss his kidney stone surgery, his current condition and what he got up to whilst on bed rest.
Chris was rushed to hospital earlier this month after suffering severe stomach pains which he thought was trapped wind, but a CT scan revealed he had kidney stones. At the time he said: "I still have the stone, and if it doesn't come out soon, I will need to go back in and have it removed." Well, that's what happened!
On his return this morning, Chris began by thanking Sam for everything he did over the last couple of weeks, not just on the air but off the air as well. Chris explained: "He was very keen to see my grown-up nappies that I have been wearing and I have to say it's not a look, but it's a great vibe. I was going to keep a pair on for today and just pretended that I still needed them, but I thought that would be very bad karma because I don't need them anymore."
While resting up after the op, Chris told listeners he'd watched all 84 episodes of Jerry Seinfeld's Comedians in Cars Getting Coffee. He also talked about his children and said that he's so grateful to have won the wife lottery: "I can now confirm I do have the greatest wife in the world. You may think you do, but you're wrong," he said.
Urologist Mr Jeetesh Bhardwa wanted to know how he was feeling. "I feel really good," he replied, "I still feel a bit wobbly and weak, is that to be expected?"
Mr Bhardwa explained that the liver was impaired because of the stool blocking, there was an infection, a stent and then surgery. "You had a big onslaught, kidney stones are not to be taken lightly," he said, "It's the smaller stones that come down the ureter and declare themselves that are painful. And it's the worst pain known to man.
"Sometimes the stones just stay in the kidney and they slowly grow for like a decade sometimes or some in five years.
"I have some patients waiting to have major surgery and they're stool is like five centimetres and yours was 5mm. So you can just imagine the damage that's doing for the kidney."
Nice talk for breakfast time, but it sounds like Chris was one of the lucky ones with only 5mm!
The Chris Evans Virgin Radio Breakfast show with Sky, weekdays from 6:30am