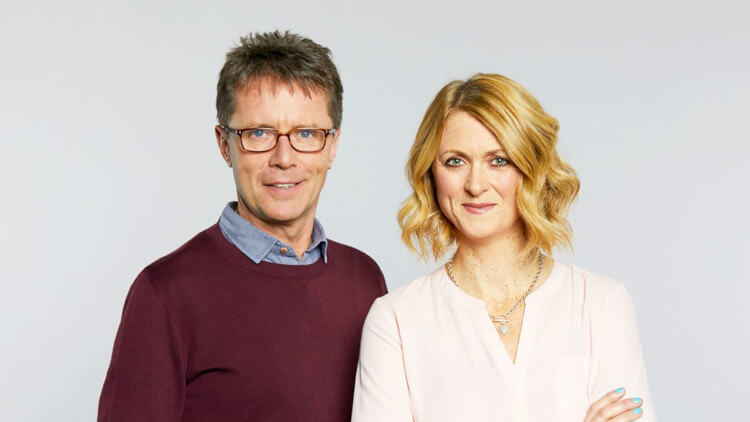 Source: BBC
BBC Radio 5 Live breakfast presenter, Nicky Campbell has revealed that he once had a nasty accident when a beer barrel hit him on the head.
Talking with his co-host Rachel Burden on the show this morning, they were chatting about their student days and how awful their student accommodation was.
Nicky explained that he came out of his digs in Aberdeen one morning and was walking past a brewery lorry when the accident happened.
He lived next to the brewery and on this occasion, the beer barrels were being hoisted off the lorry. The draymen didn't see him and one of the barrels smashed into his head. He says he still has a bump on his skull.
Rachel quipped, "You never recovered." Nicky replied, "Well you say that, you can laugh, but I had delayed concussion for a year." The effects sometimes caused him to stagger while walking and people would often think he was very drunk.
Rachel wanted to know if he'd sued, but he said, "No, because it wasn't the days of suing. I often think about that, I really could have had them." He said he didn't even get much of an apology, they just shouted, "Are you alright down there?"
They joked, that if it was this day and age, he'd probably have got a cold call asking if he's had an accident recently!