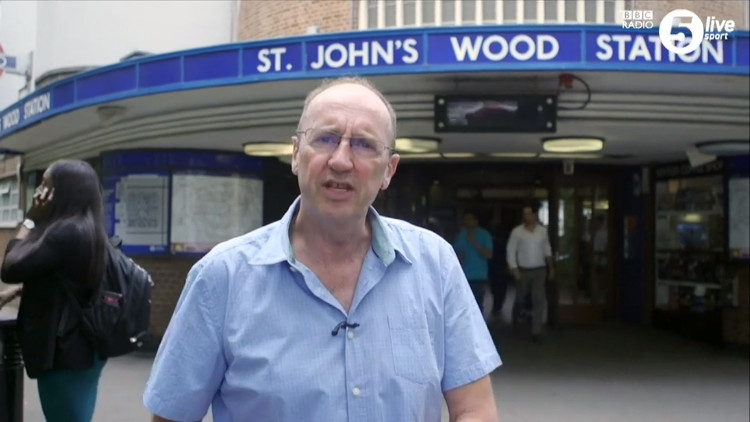 You might not expect to hear the BBC's cricket correspondent Jonathan Agnew telling tube travellers to mind the gap, but that's what he's doing at St John's Wood station this weekend.
Cricket fans heading to the World Cup final between England and New Zealand at Lords by tube will hear the announcements at the station, which is about a five minute walk to the ground.
The announcements include basic travel tips, and some specifically for those going to the cricket.
Known to his fans as Aggers, Jonathan says: "It was great fun spending time in the control room and meeting the wonderful TfL staff who help us travel on the underground system day in, day out.
"I accidentally played one of my announcements out over the Tannoy, which was a bit embarrassing – but I think I got away with it!"
In one message he says: "To avoid clogging everything up, please move away from the station. Lords is 500 yards to your left."
For those with headwear, in another announcement he says: "For some reason St John's Wood is a very windy station so hold on to your hats."
The  final is on BBC Radio 5 Live from 7am tomorrow (Sunday), with Jonathan Agnew and the Test Match Special team offering uninterrupted commentary from 09.50.
Heading to the @HomeOfCricket for the #CWC19 final?@Aggerscricket has taken over the @TfL announcements at St. John's Wood! ???

Our TMS team will offer uninterrupted commentary of the @cricketworldcup final on Sunday with @bbcsounds ??#BackTheBlackCaps | #WeAreEngland pic.twitter.com/Y91QM1Ku0P

— Test Match Special (@bbctms) July 13, 2019