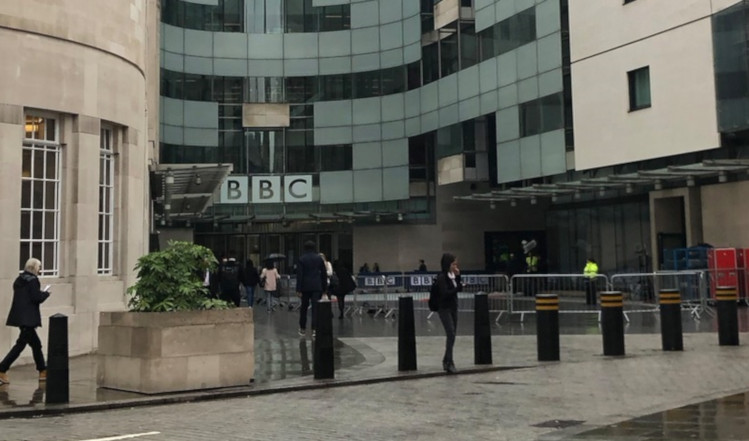 Ben Fogle reportedly went to the BBC HQ in London to demand an apology on-air from radio presenter Nihal Arthanayake over a comment he'd made about Ben, but Nihal was 200 miles north in Salford.
According to the Sun, Fogle was 'kicked out' of the BBC HQ by security staff when he turned up demanding an on-air apology from the BBC Radio 5 Live presenter after he'd claimed Fogle doesn't like Staffordshire bull terriors.
A source told the newspaper, "Nihal told security to get rid of Ben straight away, much to Ben's fury. It was all rather awkward."
During his show on Monday, Nihal had told listeners that his wife had met a man in a park, while walking their dog a few years ago, who'd warned his children not to go near Staffies like hers as they were a dangerous breed.
"And from that day on," Nihal continued, "I've just been like 'nah, that guy is a wrong'un'. I'm not going to tell you it was Ben Fogle."
Ben, who was host of Britain's Top 100 Dogs on ITV, took to Twitter asking: "Why did you broadcast an unsubstantiated, untrue story about me without even asking? I have never even been to Queens Park. I LOVE staffies and grew up surrounded by them in my father's veterinary surgery. Not cool." He also threatened legal action.
Nihal has now tweeted: "Ben says it must be a case of mistaken identity. He wants us to make clear he loves Staffies."
On yesterday's show I said that the presenter @Benfogle had made a comment a few years ago, in a London park, about staffies being dangerous dogs. Ben says, he has never been to the park in question, and that it must be a case of mistaken identity. 1/2

— Nihal Arthanayake (@TherealNihal) January 29, 2019
He wants us to make clear that he loves staffies and that he and his family has spent a lot time with them. 2/2

— Nihal Arthanayake (@TherealNihal) January 29, 2019