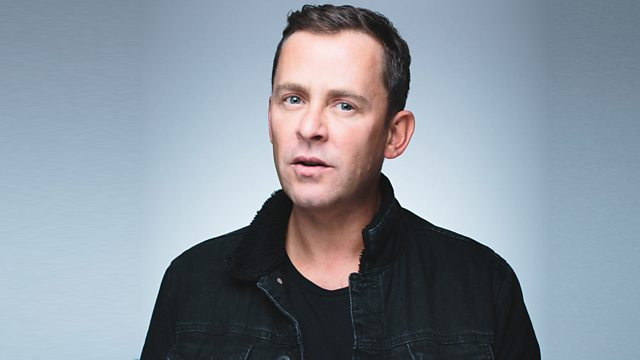 BBC
Scott Mills is switching stations for three hours this afternoon as he sits in for Rylan Clark-Neal on BBC Radio 2.
Rylan tweeted yesterday: "Can't make BBC Radio 2 tomorrow, so the lovely Scott Mills is gonna show you how it's really done. Be back next week along with Linda."
Can't make @BBCRadio2 tomorrow so the lovely @scott_mills is gonna show you how it's really done. Be back next week along with Linda x

— Rylan Clark-Neal (@Rylan) April 5, 2019
When Scott tweeted the news, it generated plenty of replies asking whether it was the beginning of a permanent transfer.
I'm in for @Rylan tomorrow 3pm @BBCRadio2 ?

— Scott Mills (@scott_mills) April 5, 2019
This comes after speculation in the Sun newspaper last December, when it reported he was considering moving to Heart. It seems this was just a rumour which appears to have gone away.
There have also been suggestions that Radio 2 would be the next move for Scott as he's now in his 40's and would appeal to an older audience.
Fans shouldn't get too excited about this news though, it doesn't mean a move is in the offing because it's not the first time Scott has appeared on Radio 2. In March 2017 he presented a Sounds of the 80s special for the Sara Cox Danceathon for Red Nose Day.
On Bank Holiday Monday at the end of May last year he was on BBC Radio 2 from 4 till 7pm with a specialist "Remix" show. The interesting thing about this was that Scott presented the show live, immediately after finishing his Radio 1 show.