"I will do a job for as long as I'm happy," says Zoe Ball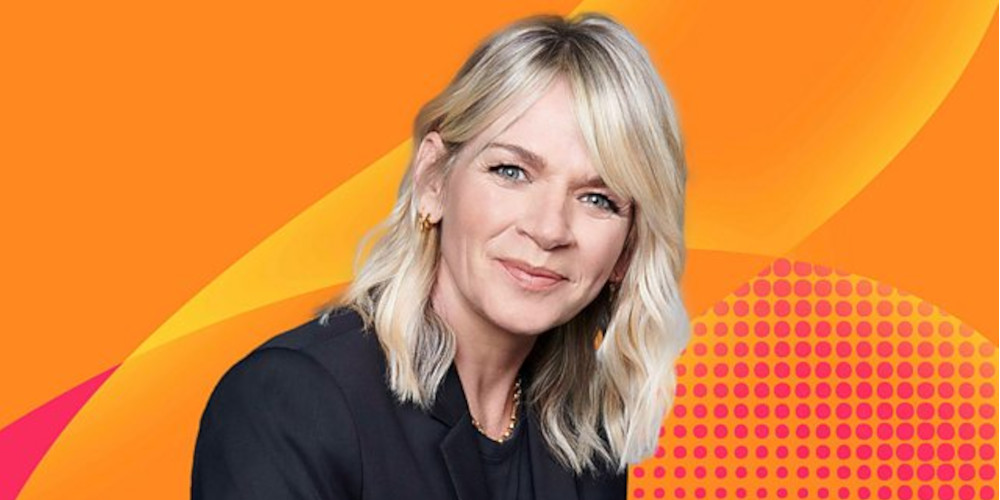 Zoe Ball says she has a great job and will do it for as long as she's happy.
In an interview with the Radio Times for its special BBC centenary celebration issue, the Radio 2 Breakfast Show host spoke about her future on the station after recent departures and schedule changes.
"I'm not going anywhere yet that I know of," Zoe said. "You're only one sentence away from being cancelled, of course.
"That's what I always say to Greg James – 'I've not been cancelled today.'
"So, I'm there at the moment, fingers crossed. It's such a great job and I always feel like I will do a job for as long as I'm happy."
Commenting on schedule changes which include Steve Wright stepping down from his weekday show, Zoe said: "I guess things come in cycles. It's like everything, people want to do stuff differently.
"I love Steve Wright — he has really looked after me; he's like a godfather, such a gorgeous man, but maybe he wants to do different things."
As one of the highest paid BBC presenters, Zoe doesn't like to shout about it: "I don't think it's something I want to whang on about too much at the moment," she said. "People are going through a tough old time.
"It's never an easy thing to discuss, but it's part of the job. And I'm very grateful," she admitted.
However much she gets paid and how long she remains doing the job she loves, Zoe will always be the BBC Radio 1 breakfast show's first female host, who eventually also went on to become the first female breakfast host on BBC Radio 2.