Steve Wright issues statement on leaving Radio 2 afternoon show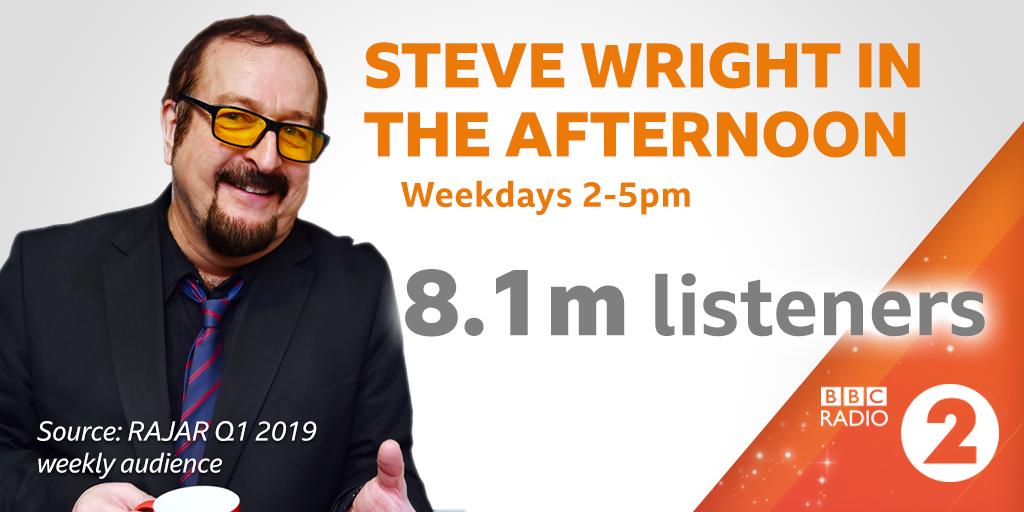 Ahead of his final weekday show on BBC Radio 2, Steve Wright has issued a statement about his time on the programme.
He thanked those who have listened to the show over the last 23 years and says it's been a privilege to have been able to host it.
Acknowledging that he's been extremely lucky and has never taken it for granted, he said: "Over the years, I've tried to evolve the programme – always updating and reinventing while hopefully keeping it topical, relatable and fun. And I'm so glad that a lot of people have appreciated our eccentric and surreal sense of humour."
There were thanks to all listeners who have been vocal on social media, to those in the entertainment and music industry, plus the actors, sports people, politicians, Prime Ministers, royalty, experts and all who took the risk of appearing on the show.
As you would expect, Steve also thanked his current radio colleagues, co-hosts, producers, news and sport reporters.
Steve continued: "We started this particular series of SWITA on Radio 2 in 1999. I'd been presenting on Talk Radio and hosting a series of programmes for the then GWR Group.
"When we started at Radio 2, the concept then was to do BBC public service broadcasting but delivered in a dynamic, entertaining way.
"After the initial shows started, we eventually found our feet. Suddenly in came the guests, and we started to attract an audience of 7 million plus.
"Gradually we introduced a smattering of satirical humour, the atmosphere of the studio team, threw in a tinge of irony and a soupcon of attitude (I have no idea what that last sentence means but it sounds good). The "show brands" within the "brands" came later – Factoids, the Talky Bitz, Serious Jockin', etc etc.
"Thank you from me and the team to successive Radio 2 managements, and of course the mighty BBC, in letting us develop and experiment."
He also acknowledged that he understands it isn't possible for him to continue the programme, but is grateful it endured for so long.
There was confirmation from him that he is not retiring and details of what he's going to do in future. He's continuing the Sunday Love Songs show, launching a new podcast and hosting a special programme on Radio 2 on National Album Day, plus a lot of festive specials over Christmas.
Steve ended his statement by asking listeners to listen to Scott Mills and Sara Cox who are taking over afternoons. "They are both brilliant broadcasters and I truly wish them well when they start," he said.
You can read Steve's full statement here.