Special Radio 2 documentary will mark 50 years since Terry Wogan began his Breakfast Show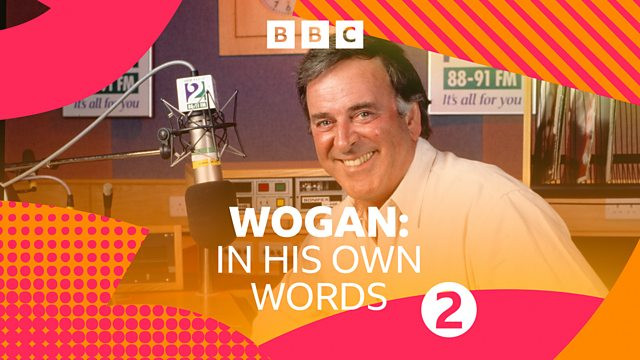 Terry Wogan broadcast his first Breakfast Show on BBC Radio 2 in April 1972 and now 50 years later, the station will celebrate the anniversary of what became the UK's most listened to radio show from one of the best-loved broadcasters.
This special programme, Wogan In His Own Words, will centre on a rare, intimate and previously unheard interview with Terry, recorded at the height of his fame in the 1980s.
The one-hour recording was made when the presenter visited Brighton for a live broadcast of his Breakfast Show and, whilst there, gave an interview to a local BBC reporter.
The unlabelled tape sat untouched for decades in a dusty vault at BBC Southampton Broadcasting House and has never been broadcast before… until it was discovered by BBC producer Richard Latto who was amazed at the material he found.
Richard says: "Not only was this complete programme sat in a can on the shelf and unseen in over 40 years, but the producer at the time was fortuitous enough to keep all the rushes from his incredibly intimate interview as well. I was incredibly excited at this discovery as these rushes have never been broadcast and total over an hour of very warm personal recollections from one of the BBC's most legendary broadcasters."
Terry talks at length about his family, his life choices and his work ethic. He also reflects on his television success from Come Dancing to Blankety Blank and some awkward beauty contests in between. Terry also shares his views on the fragility of fame and the anxiety that brings, being in the spotlight.
Hosted by Zoe Ball, the show is an intimate hour about the wordsmith who entertained millions with his trademark wit and warmth. Described as the master of the national airwaves, for the first time his story and take on his life and career are heard in his own words.
Zoe said, "Like so many of us, Terry's was the first voice I heard every morning growing up. My family always had Radio 2 on in the house and in the car.
"I've got vivid memories of him playing Heartbreaker by Dionne Warwick and I've Never Been To Me by Charlene, which I ended up singing in a school assembly. He was so brilliant at making us smile and laugh no matter what else was occurring in our lives, or in the news.
"He was always there, like a warm and calming member of the family. When I met him many years later, he was so supportive, kind, and – of course – so deliciously hilarious, I felt I'd known him my whole life. I think anyone who was lucky enough to meet and work with Terry would say the same thing.
"He is so dearly missed by all of the BBC Radio 2 family and listeners, so I am really looking forward to sharing this previously lost interview for all his fans – it's a real treat to hear his wonderful voice again. The great man in his own words."
The programme has contributions from people who knew, worked with or just admired Sir Terry, including Dame Joanna Lumley, Dallas star Patrick Duffy, Gaby Roslin, Claudia Winkleman, Fearne Cotton, Scott Mills, Ken Bruce, Dermot O'Leary and Michael Ball.
Wogan In His Own Words can be heard on BBC Radio 2 this Sunday, 3 April at 9pm.