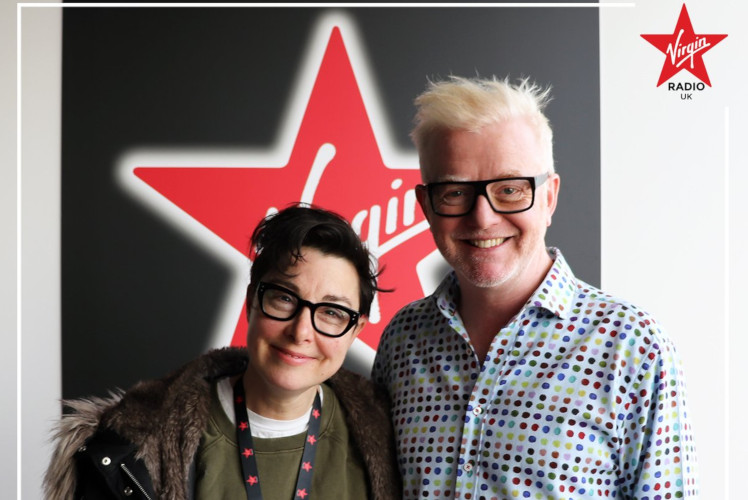 Chris Evans had Sky Atlantic's Thronecast presenter Sue Perkins on his Virgin Radio breakfast his morning and admitted he'd never watched Game of Thrones.
The series is back on TV for its 8th and final series on 15th April. Sue was on Chris' show to talk about it and the 7 Kingdoms Tour plus Thronecast.
Chris, who's celebrating his 53rd birthday today, told Sue that although he'd not watched GOT before, he had started watching all seven series from episode one last week. He said he couldn't work out if it was sci-fi or fantasy.
Sue told him, "It's deep fantasy, you get embedded early on." She admitted that when she first watched it, she didn't like it, but was pressured into watching it and now loves it.
Chris asked her, "What was the tipping point for you?"
Sue answered, "They're not frightened to take a big character that you've grown to adore in a very short space of time and then kill them, everyone is expendable in that universe."
Next, Chris wanted to know what the 7 Kingdoms Tour was? Sue explained, "Game of Thrones is a fight for supremacy to see who's going to win the overall crown, there are 7 kingdoms and the battle is to sit on the iron throne."
She added, "The iron throne is an extraordinary thing, it's basically uncomfortable and made up of big swords.
"The throne is touring around the country, so you can sit on it. It's such a seminal prop that everyone needs to park up on it!"
Chris then wanted to know about Thronecast, which Sue hosts. She explained, "Straight after the main show we dissect it because it's complicated, we just take it to pieces with rude jokes."
"As host of Thronecast," Chris asked, "Is there any chance of you getting killed off, that would be a great twist!"
Sue quipped, "It wouldn't be a great twist for me!"
Chris asked Sue, "What do you think about people like us who haven't watched Game of Thrones, do you think we're idiots?"
"No," Sue answered, adding, "You've got a whole world ahead of you, I'm jealous of you, I want to be there when you see some of those things!"
This morning we had the pleasure of being joined by @sueperkins who told us all about @skyatlantic's 7 Kingdoms Tour, which will celebrate the final season of #GameOfThrones by taking the iconic Iron Throne on the road!

Listen back here: https://t.co/1kSE6cE7Ml pic.twitter.com/7hEIhVnjSw

— Virgin Radio UK (@VirginRadioUK) April 1, 2019