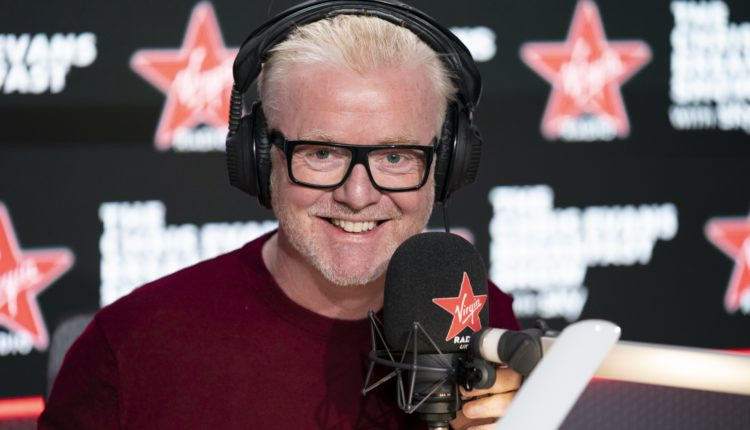 Chris Evans was back on air this morning with more or less the same show on a different station, making it business as usual.
He started his Virgin Radio breakfast show at 6.30am by saying, "I say, this is very exciting, it's so great to be back on Virgin and I have to say it's a real treat, we are blessed, we couldn't be more grateful."
Referring to the talk about what he'd play as the first song on the show he said, "I press buttons, I don't play songs, musicians play songs. Why don't we get a musician to play a song live, how about Richard Ashcroft?"
Richard sang "Lucky Man", which was perhaps a good fit after Chris had mentioned how glad he was to be back on Virgin Radio.
During the show we heard that Chris no longer has a phone, he has a new dog called Sparkle and he mentioned that he'd also be on-air on Sunday mornings, 10am – 1pm for a few weeks. It was to be a "highlights of the week" show, but Chris said he'd prefer to do it live.
Much was made of the fact that there are many ways to listen to the show and that it can be heard worldwide, with Chris saying the station is available "100% of the time on 100% of the planet."
Mentions for the show's sponsor, Sky didn't get in the way and how they are integrated into it, is the reason it's commercial free.
As expected, there was a lot of speech during the show and there were a few technical mistakes, but that didn't really matter. It sounded like a bunch of people having a bit of unplanned fun in the studio.
As a listener, it feels like you don't know what's coming next, but that you're welcome to come along for the ride.
Love him or not, there's no doubt that Chris Evans is one of the best broadcasters in radio and today's show sounded like a continuation of what he's good at.
Taking most of his team with him from Radio 2 to Virgin was a good move, but it will be interesting to see if he and the team can tempt their former Radio 2 listeners to follow them to Virgin Radio. Time will tell!
"It's so great to be back on Virgin, and I have to say it's a real treat; we are blessed and we couldn't be more grateful." – @achrisevans pic.twitter.com/uXHD5gX4cC

— Virgin Radio UK (@VirginRadioUK) January 21, 2019