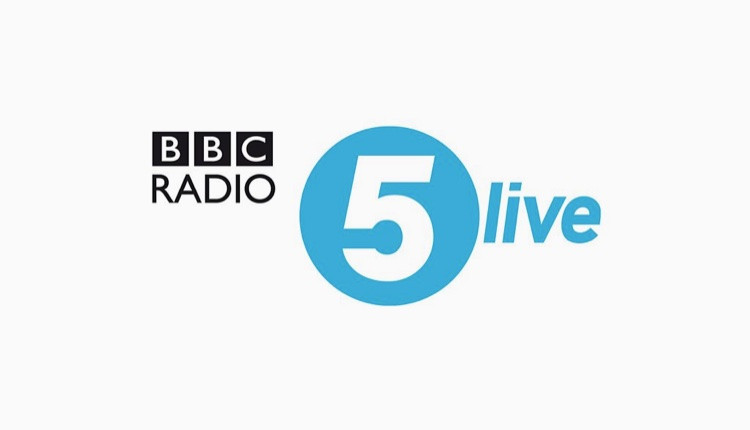 Ken Clarke, Emily Thornberry and Sir Menzies Campbell have been reflecting on David Dimbleby's years on Question Time for BBC Radio 5 Live.

In a special edition of Question Time Extra Time on BBC Radio 5 Live, the three look at what qualities he has as the chair, and how the show has changed in his 25 years at the helm.

Speaking to BBC Radio 5 Live's Adrian Chiles, veteran Tory and Father of the House Kenneth Clarke said: "He's an A-starred journalist and he made this programme the David Dimbleby show. He doesn't dominate it, but it's very much the style he wants. The best radio and TV journalism has now become quite challenging.

"I think David was one of first of a generation who did start challenging the politicians and the people who were on, but I got used to it. David doesn't let you get away with not answering the question and he follows up and cross examines in a way that perhaps the member of the audience asking the question wouldn't instantly be able to do. It just keeps you on your toes – keeps you awake. I like doing the programme, it was a deliberate policy to bring the audience in and he made a great thing about audience reaction and giving more space to the audience.

"It's made it far noisier and sometimes very aggressive. You've got to look after yourself – because the public are less tolerant of views they don't agree with and they tend to get more angry. It does get very combative – I am naturally a combative politician – I like it if I'm being challenged, I like arguing my case – you may have noticed. But it became very difficult to get people on.

"The Thatcher and certainly the Major government and Blair's government towards the end became very unpopular and I know the programme had great difficulty towards the end of the Major years and towards the end of the Blair government actually getting cabinet ministers prepared to go on, because this noisy exchange with a hostile audience was not their scene."

Liberal democrat Sir Menzies Campbell said: "I first did it in 1987 – if the audience made a squeak they would have been shut down quickly. Now it's much more a programme for the audience. Sometimes of course the public get pretty obstreperous, but even the panel doesn't always meet the Robin Day standard. Back then it was very London centric. With David it became a programme for the whole nation not just London."

Sir Menzies thinks the addition of a fifth panellist has made the programme easier for politicians. "Every now and again we get a well-known comedian or something like that is as the fifth person. One of the advantages of five people is if it's a weak subject for you, you can hide, but when there are four, there's no hiding place at all."

Sir Menzies Campbell appeared on the show the day after details of his expense claims were made public in the Daily Telegraph.
He said: "He has certainly pursued me round the programme [on expenses]. The day after I'd appeared in the paper, I'd been committed to going on, and the first thing he said was 'I didn't expect to see you here.' But that moment of sympathy was so quickly replaced by a pretty aggressive cross examination."

Labour shadow foreign secretary Emily Thornberry said: "You arrive and he comes up and he is all twinkly and you're thinking "yeah, yeah – which David have we got tonight?", because you don't know what's going to happen.

A couple of shows ago he kept interrupting me and the one time I interrupted someone else, he came down on me like a ton of bricks and I thought, 'what side of the bed did you get out of this morning?' He has a kind of mix of being quite firm with you but he continues to be a bit flirtatious so it's always a bit confusing.

"The thing about the audience is that over time they've realised that they are just as big as part of the show as anyone else and so they do come in with this idea that they are going to get involved and have a shout, it's like a Roman theatre sometimes."

Emily Thornberry lifted the lid on David's reliance on a couple of jokes to relax the audience. She said: "It's interesting how David warms the audience up before cameras start to roll – when we get a new person on with me and they're really nervous I always tell them what his jokes are, because he always tells the same ones.

"He gets half way through the joke – and we are very disciplined about keeping a straight face and laugh at the end – but the new person starts laughing half way through.

All three panellists were asked if David Dimbleby could become a politician – but no one has ever worked out his political views.
Emily Thornberry said: "To be a politician you need to have some politics. If he does have any, he has done his best to try and bury that over the years."
Ken added: "He never lets on, does he? I've appeared so many times with him and I don't know what his political views are. I'm sure he must have strong ones."

Sir Ming Campbell is less sure that he would enjoy being an MP. "You need patience to be a politician, and I can't see him having the patience to sit there for a four-hour surgery with constituents coming to complain."

You can hear the full interview on Question Extra Time with Adrian Chiles on 5 Live at 10pm tonight.