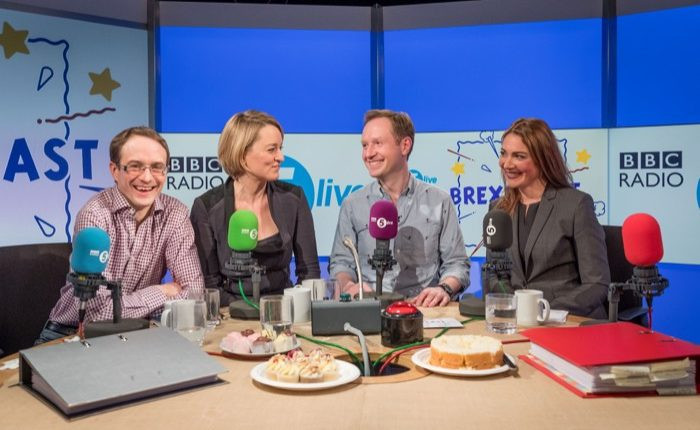 The BBC political podcast Brexitcast is coming to an end later this month according to RadioToday.co.uk.
The podcast, which has been running for two and a half years, came about after the 2017 election on the back of the success of 'Electioncast'. Hosts Adam Fleming and Chris Mason were joined by the BBC's political editor Laura Kuenssberg and Europe editor Katya Adler.
In addition to weekly episodes, there have been 'emergency Brexitcasts' to cover the Brexit story from Westminster and Brussels. In total more than 150 episodes have been recorded, with many also airing on BBC Radio 5 Live.
Although the BBC hasn't commented, RadioToday says the final episode will be recorded in front of an audience at the BBC Radio Theatre in London next Thursday as the UK prepares to leave the European Union the following day, 31 January.
Brexitcast fans have until noon tomorrow (Thurs 23 January) to apply for tickets to the recording.
The podcast won the Listeners' Choice award at the British Podcast Awards last year.