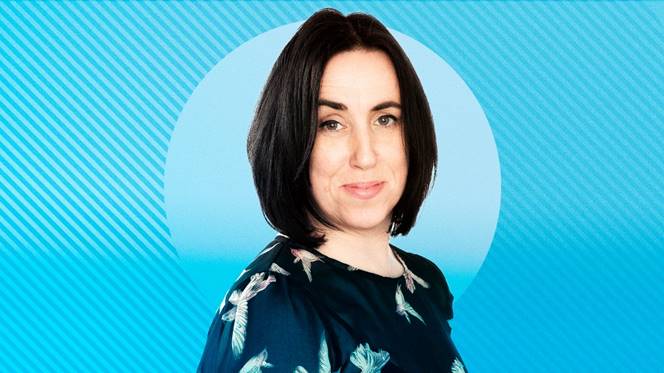 Award winning broadcaster Clare McDonnell will join Tony Livesey as the new presenter of 5 Live Drive following the departure of Anna Foster in August.
Clare is an experienced journalist and broadcaster who has presented programmes on Radio 1, 6 Music and BBC Three, as well as covering major stories for millions of listeners on BBC World Service's Newsday. She also spent time presenting breakfast shows on BBC GLR in London and BBC Radio Kent.
Having regularly presented programmes on 5 Live too, including Drive and Breakfast, Clare is already familiar to the station's audience. Clare and Tony will begin their Drivetime partnership from Monday 14 February, 4-7pm.
Clare said: "I loved 5 Live as a listener for many years before I got the opportunity to present on the network. Tony and I have great on-air chemistry, which is a gift to take into a new show. Together, I hope we can take the programme onto new heights and reflect the ever-changing lives of our audience. I can't wait to transmit our joyful energy onto the airwaves and have a laugh with the listeners!"
Tony Livesey said: "I can't wait to work with Clare again… and how great that this is a long-term appointment. She makes me think, she makes me sit up and take notice and she makes me laugh. I know our listeners will love her because when she's stood-in to present the programme in the past they've sent many, many texts to the show to tell us. Roll on February 14th."
Heidi Dawson, Controller of BBC Radio 5 Live, said: "Clare is a sharp journalist who gets to the heart of a story. She always wants to know how the news affects people's lives. A natural broadcaster, Clare also has a great sense of humour and I know our listeners will enjoy spending more time with her on 5 Live. She has been a part of the station's news programme team for some time and I'm delighted that she'll now have a daily show with Tony Livesey."