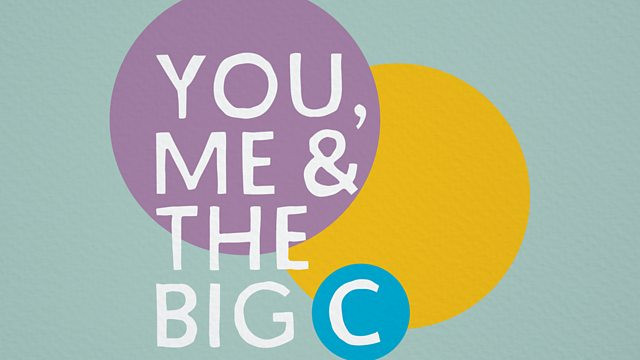 Following You, Me and The Big C presenter Deborah James appearing on ITV daytime show Lorraine, one of its producers decided to get checked.
Speaking on BBC Radio 5 Live podcast You, Me and The Big C, Helen Addis said: "I've worked with Lorraine for over 10 years now. A year ago I was getting ready to come to work and I found a lump on my boob. Actually, I came into work and, Deborah, you were a guest on the show that day and you said, it was really prominent, you said 'even when you find a symptom, don't just sit on it, go and get it checked out.'
"I felt like you were a little angel from somewhere saying make that call. After I left that day, I phoned the GP, made the appointment and it was diagnosed as breast cancer."
Helen was diagnosed with grade three, aggressive breast cancer and she started a blogging about it as The Titty Gritty. She has also launched the Change and Check campaign which placed stickers in high street changing rooms to encourage women to check for signs of cancer.
Lorraine Kelly also appears on the latest episode of You, Me and The Big C talking about the impact of one of her team being diagnosed with cancer.
Lorraine said: "It really hits you so hard. What's been amazing about how you've dealt with it, Helen, is that you've taught us all so much. You know we're not very good at knowing what to say to people, and you've taught us things not to do, not to do the head tilt. And that's been invaluable.
"Another thing I've learned is to stop treating it like a battle or a war. You're a warrior and all of that. All of these terms are really not helpful. I didn't really realise that, I've been taught such a lot going this with you, Helen, with everyone. You learn such a lot along the way."
The full interview on You, Me and The Big C can be heard on BBC Sounds