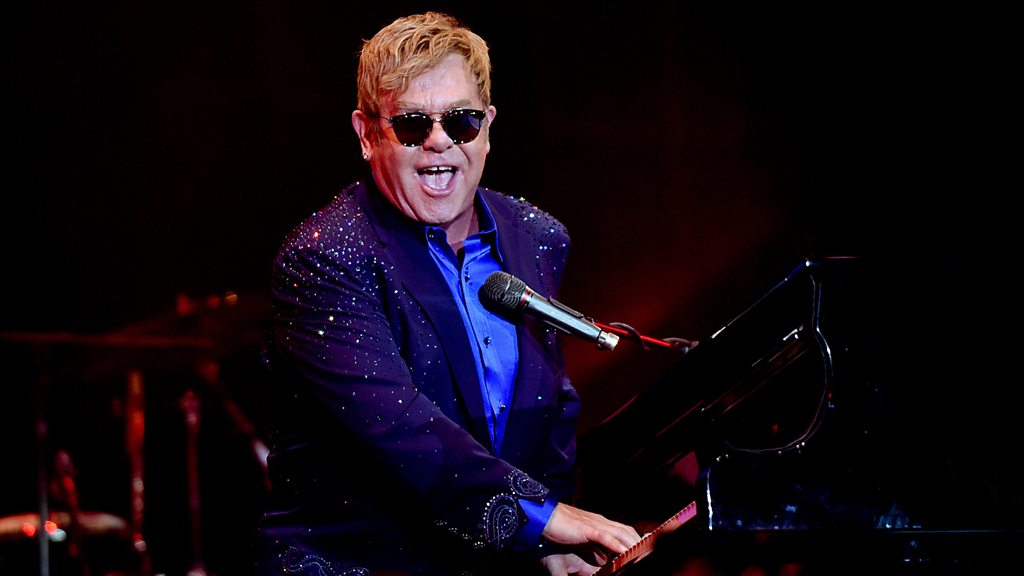 Speaking to presenter Nihal Arthanayake in an interview to be aired tomorrow on BBC Radio 5 live at 1pm, Sir Elton also praises artists like Stormzy and Kendrick Lamar, saying he believes the artists who "write the real songs are going to have the biggest future".
Promoting his new album Revamp and ahead of his recently announced 300 date concert tour, Sir Elton said: "I just wish people would write better songs".
He says he loves new music: "That's really what excites me, the new. When you hear something new that blows me away, like when I first heard the first Lorde album you think – my god that's amazing, she's sixteen how the hell did she do that?!
"It's wonderful to hear these new artists being successful because they're really great.
"The real artists .. are doing it the right way because they are going out and playing live and getting a huge following by playing live shows. And you don't really see them on social media very much… The people who write the real songs are going to have the biggest future.
"When you listen to even the cheesiest songs from the '50s, '60s and '70s – they are songs. There are a lot of songs in the charts I can't sing, it's just a beat. Someone like Stormzy can actually do that, with Blinded By Your Grace Part 2, he sings on it so beautiful. He's got it all – he's got the ability to do the grime.. and he's also got the ability to use his voice and do something really beautiful. That's what I love. So has Kendrick [Lamar] – I like the combination of the fabulous bit of rap and the song coming in."
On fatherhood
Sir Elton also reveals that his seven-year-old twins Zachary and Elijah will be going on part of his concert tour with him, as he doesn't want to be away from them for too long.
"They're going to come with me on a segment of the tour with a tutor so they can see different places – it's all about them now," says Elton.
"I want to make sure I'm there for my kids because they make me so happy. Every morning when I see them they make me beam… I'm going to make sure those kids have the best, best, best childhood.
"If I had to choose between music and my children, there's only one winner, and that's my children. I just want to be with them."