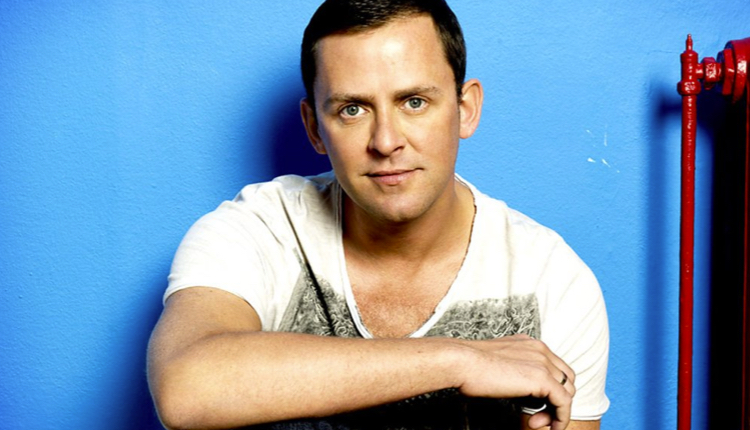 Scott Mills was a guest on Saturday Kitchen this morning on BBC One where viewers were asked to vote for his food heaven or hell.
The choice was between braised beef ribs or cod, crab and spinach. Scott revealed his food hell would be crab, saying: "I really don't want crab, it's bad memories of Strictly."
He explained: "It's partly the reason I think. They dressed me as a crab."
Saturday Kitchen host, Matt Tebbutt asked: "Why didn't we know that we could have done the same!"
Scott was on Strictly Come Dancing in 2014 when he was dressed up as a crab for an Under The Sea routine. He was partnered with Joanne Clifton who impersonated Ariel from The Little Mermaid.
Scott was also on the show this morning to talk about his upcoming LOLathon on BBC Radio 1 in aid of Comic Relief, asking viewers to send in their jokes. He also mentioned his Eurovision Calling podcast which is available on BBC Sounds.
Towards the end of the show when the results of food heaven or hell were in, Matt asked Scott: "What do you think you got?" He replied: "Knowing my listeners, probably hell."
Matt revealed he was right, saying: "Good to know you know your listeners after 20 years at Radio 1!"
52% of the votes voted for food hell, so Scott was presented with the cod crab and spinach to sample. He said that it was the most interesting cod he'd ever eaten and as for the crab, after pausing to get the taste he said: "Also good, yeah."
Not so much a food hell then!
I wonder why @scott_mills doesn't like crab… ??#SaturdayKitchen pic.twitter.com/CMzuYZuyrI

— SaturdayKitchen (@SaturdayKitchen) March 2, 2019