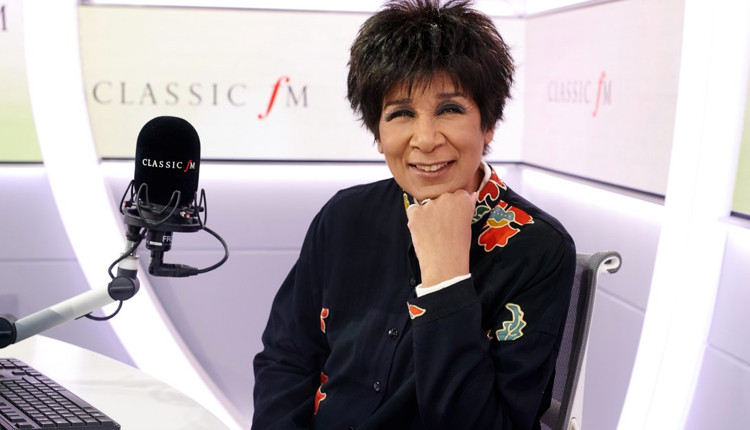 Moira Stuart's debut on Tim Lihoreau's More Music Breakfast Show this morning was professional, calming and understated in the way you'd expect it to be on Classic FM.
Her first news bulletin was at 6am, after which Tim expressed his delight to have Moira reading the news on his show.
News and travel on the show is now a 20/20 format with bulletins on the hour, at twenty past and twenty to the hour. Tim explained this to listeners by saying that the show wasn't only more music, but also more up-to-date.
Interaction between Tim and Moira was warm and friendly, but as you'd expect, minimal. Their first chat was with Tim playing a piece of music to welcome Moira, which he said, "Translates as rustic chivalry." Moira replied, "Tim, my knight in shining armour!"
Later, we heard Tim tell Moira that today is "Get Your Guitar Out" day. Moira responded that she doesn't play guitar, but she does own a plectrum which once belonged to the jazz guitarist Nathan East. She didn't say how she came to own it, but Tim was, none the less impressed by this revelation.
Although it was day one for Moira Stuart on the station, it sounded like she's been there a while. Her boss, Sam Jackson tweeted: "She already sounds like part of the family. Hundreds of emails, texts and tweets like these, from very happy listeners:"
Brilliant to welcome Moira Stuart to @ClassicFM today. She already sounds like part of the family. Hundreds of emails, texts and tweets like these, from very happy listeners: pic.twitter.com/Uia1kK2tzl

— Sam Jackson (@classicjacko) February 11, 2019
With great pleasure today we welcome Moira Stuart to the Classic FM family. She'll be joining @TimLihoreau to read the news every weekday morning from 6am on Classic FM's More Music Breakfast ? pic.twitter.com/76tgoI5OjM

— Classic FM (@ClassicFM) February 11, 2019