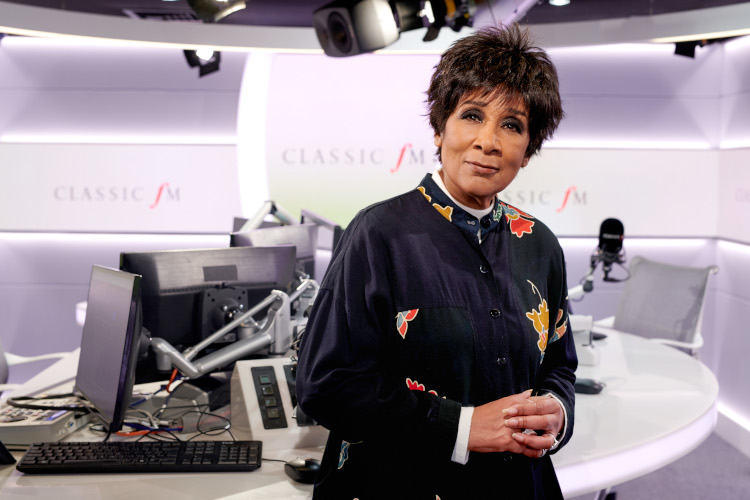 Moira Stuart is to host a second weekend show on Classic FM with the launch of a new Sunday evening series Moira Stuart Meets… which starts on 9 August.
The new eight-part series will air every Sunday at 9pm and is Moira's first-ever interview series. She'll chat to some of the most well-known names from the worlds of the arts, politics, sport and entertainment. Discussing the memorable moments in their lives and careers, each guest will personally choose the classical music that is important to them.
In the first programme, Moira will be talking with Welsh mezzo-soprano Katherine Jenkins.
Katherine tells Moira about the music that inspired her during her childhood as a cathedral chorister and has accompanied her throughout her career. Sir Tim Rice, one of the most successful lyricists of our time, will join Moira for the second programme on Sunday 16 August.
A second eight-part series of Moira Stuart Meets… has already been lined up for later in the year.
Moira joined Classic FM last year. Her Saturday show – Moira Stuart's Hall of Fame Concert – launched in July 2019 and celebrates the music that listeners voted into the Classic FM Hall of Fame, which is the biggest annual survey of classical music tastes anywhere in the world.
The programme features recordings of well-known works, with famous concertos and symphonies played in their entirety.
Moira Stuart said: "For me, my new Classic FM series will be a delicious balance of my two great loves – music and people – and a perfect escape from the lockdown blues."
Moira Stuart Meets… will be broadcast Sunday evenings from 9pm to 10pm, from 9 August to 27 September.