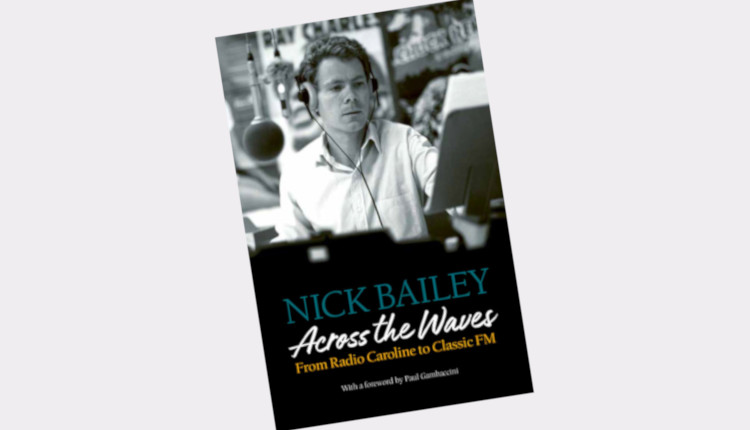 Former Classic FM presenter Nick Bailey's autobiography has been released and it details his more than 50 years of being on the radio.
The book, titled 'Across the Waves, From Radio Caroline to Classic FM' documents Nick's life from early childhood in post-war London to the sunshine of Sydney and onwards, as he followed his ambitions in radio and indulged his passion for travel.
He joined Radio Caroline South as a newsreader in 1966 and later moved to Caroline North until the Marine Offences Act came into force in August 1967.
Nick moved Australia, then to Hong Kong where became BBC Radio 5's Hong Kong correspondent when it launched in August 1990. Returning to the UK in 1992 to join Classic FM, he was the first ever voice to be heard on the station and remained there for 25 years.
Nick's memoirs take us to locations as diverse as the pitching waves of the Irish Sea, Cold War Berlin, the sweltering Australian outback and the last days of colonial Hong Kong.
There are a few tales to tell as he brushes shoulders with the likes of the Duke of Edinburgh, Twiggy, Peter Ustinov, Olivia Newton-John, the Bee Gees, Henry Ford II, Ludovico Einaudi, the King of Tonga and Iggy Pop.
The book's foreword is written by Paul Gambaccini, it includes 40 pages with of historic photos and is available here.