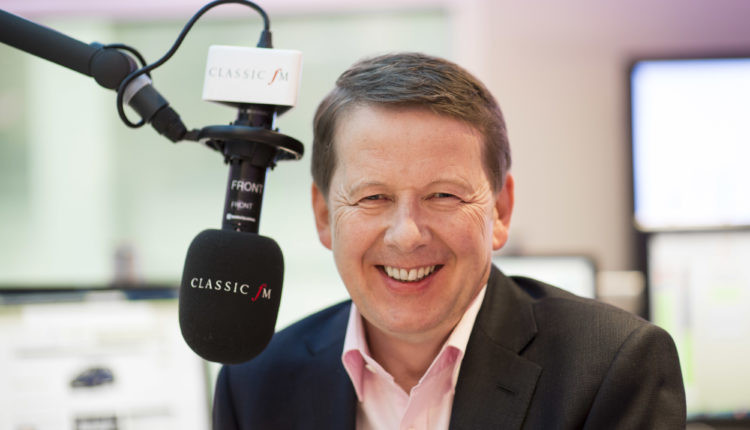 Two special programmes are to be broadcast by Classic FM to help keep anxious pets and their owners calm and relaxed during the fireworks season.
The station has partnered with the RSPCA for Pet Sounds, hosted by Classic FM's weekend presenter and dog-lover Bill Turnbull.
You can hear the programmes on Saturday 2 November, which is the busiest evening of the year for firework displays, and on Guy Fawkes Night, Tuesday 5 November.
Both shows will be on air from 7pm to 10pm and they follow Classic FM's inaugural Pet Sounds programme which was aired last November.
While fireworks displays are spectacular events and enjoyed by millions of people across the UK, they can be stressful and often traumatic for our pets. Classic FM has championed the positive and soothing effects of classical music on humans and this extends to animals as well.
In Pet Sounds, Bill will play a selection of relaxing classical music and classical pieces connected to animals. There will also be dedications to listeners' pets and advice from the RSPCA team for any owners looking to reassure their animals.
Classic FM's Bill Turnbull said: "The response to our first Pet Sounds programme last November was incredible, so this year, we have created two programmes specifically for pets who may be nervous or anxious around Fireworks Night.
"I call this their radio refuge. While the music on Classic FM is always relaxing, the selection we're planning is even more soothing. I've been presenting to humans on Classic FM for the past three-and-half years, so I'm looking forward to some new four-legged listeners tuning in and enjoying the world's greatest music."
Lisa Hens, the RSPCA's dog welfare expert, said: "We know that every year fireworks have a detrimental effect on the welfare of animals – dogs and cats but also wildlife, horses and farm animals – and can leave them in a state of fear and distress.
"If you are worried, we would always advise you ask your vet what can be done to help your pet, but we have also put together some practical tips to help owners and animal lovers.
"One of the things we know can be beneficial for dogs and help them relax is to play classical music. It can also help mask the sound of the fireworks for your pet and that is why we are so pleased to team up with Classic FM this year for Pet Sounds and support their focus on helping animals."
Pet Sounds with Bill Turnbull can be heard on Saturday 2 November (7pm to 10pm) and on Tuesday 5 November (also 7pm to 10pm).