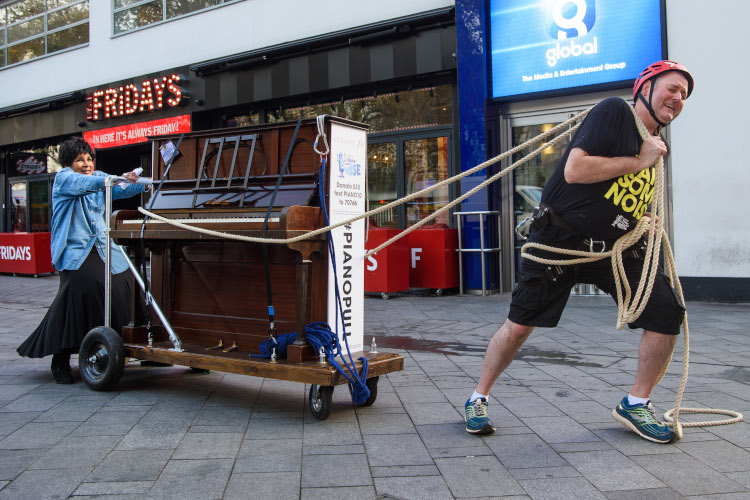 Classic FM's More Music Breakfast host Tim Lihoreau has completed the challenge-of-a-lifetime after pulling a 400lb piano almost five miles across central London to raise money for the radio station's charity, Global's Make Some Noise.
The piano, which weighs the equivalent of two men, was pulled by Tim from Classic FM's Leicester Square studios to the Royal Albert Hall, which was hosting the station's Classic FM Live concert yesterday.
Tim set off for the four-hour marathon pull at 10am and when he reached Trafalgar Square, was given some much needed support from fellow Classic FM presenters Moira Stuart, Charlotte Hawkins and Alan Titchmarsh.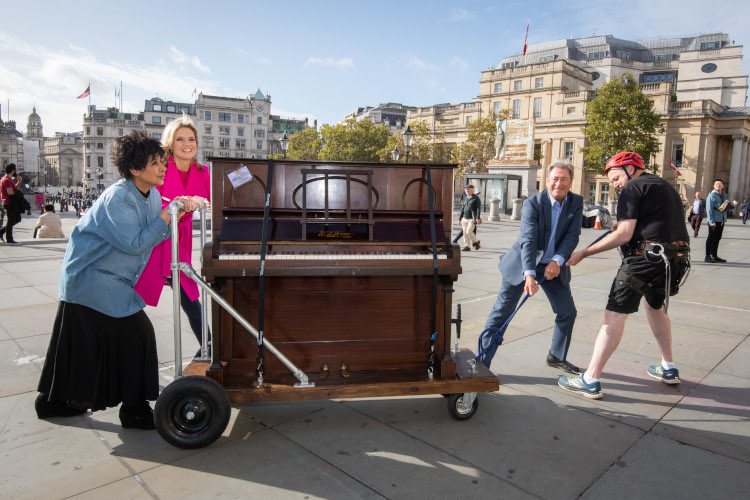 Classic FM's Piano Pull is the world's longest piano pull and was organised to raise money and awareness for Global's Make Some Noise.
Tim crossed the finish line at The Royal Albert Hall at 2.00pm, with the piano being donated to one of the projects and small charities which Global's Make Some Noise supports.
Tim Lihoreau said: "If someone had told me a few months ago that I would be strapped to a piano like a cart horse, pulling it through the streets of London, I would never have believed them!
"I have been blown away by the incredible support that our listeners have shown me and I cannot thank them enough.
"With their donations, we have raised a fantastic of money which help some brilliant projects and small charities across the country."
Charlotte Hawkins said: "What an amazing thing to do! I love the fact that Tim has done something nobody would have ever thought possible – to pull a piano half-way across London.
"I mean it's crazy but hats off to him because it's raising money for a fantastic cause so I'm delighted I was able to there to cheer him on and set him off on his way."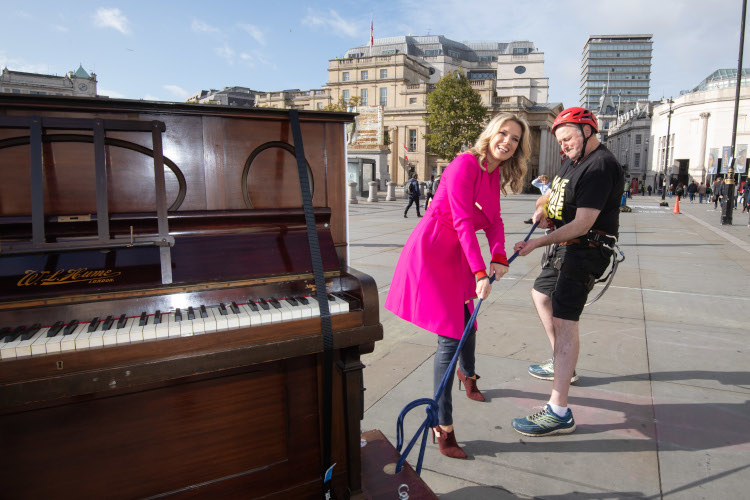 Moira Stuart said: "It is magnificent, the amount of work he has put into this. I am amazed and so proud and humbled by what he has achieved.
"To think of the important people, those charities that need so much help and he just busted himself to get it done. Stallone and Schwarzenegger can give it up, the man is amazing. He is warm, he is wise, he is stronger than Superman. The man is perfection."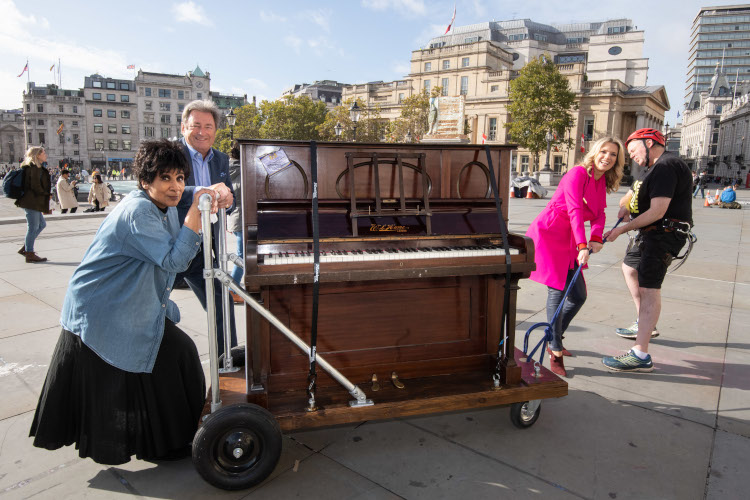 It was a tough job, but Tim did it, so far he's raised more than £42,000 for Global's Make Some Noise, which supports projects and small charities across the UK helping disadvantaged children, young people and their families.
Made it to the @V_and_A #PianoPull pic.twitter.com/hNSdxKqZhu

— Tim Lihoreau (@TimLihoreau) October 8, 2019