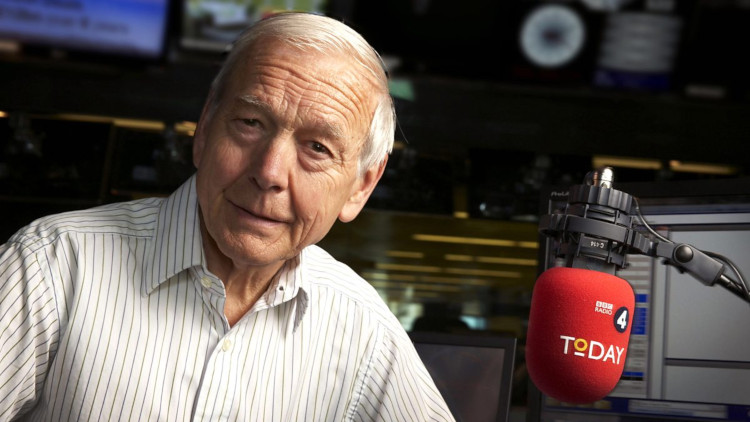 The Daily Mail has reported that John Humphrys is to step down from presenting the BBC Radio 4 Today programme sometime this year.
According to the newspaper, he has 'indicated' to BBC bosses that he'll leave in the autumn after fronting the programme for three decades.
John, 75 hasn't handed in his notice but assumes it will be this year. At the moment there's no fixed date. He says, "It's not easy to leave a job you've been doing for 32 years. It's more than half my professional life.
"It's not like I'm an ambitious youngster with many, many more challenges ahead of me or something like that. I've always taken the view — and this is the problem in a way — that I would carry on doing it either until they threw me out or had enough of me, or that I'd got bored of it or stopped enjoying it. None of those things has happened."
He says that he still very much enjoys presenting the programme but there are other things he wants to do with his life, so had to make the decision sooner or later.
As yet, there's no indication who the successor might be when John does eventually step down.
Enjoy John's lap of honour this year. Totally uninterested in his own publicity. A king of broadcasting. And long live Mishal. pic.twitter.com/U94YrPOwna

— sarah sands (@sarahsands100) February 6, 2019
Sarah's back! To ask John the question of the day.. pic.twitter.com/yu23tnjjeX

— Mishal Husain (@MishalHusainBBC) February 6, 2019
"I can't believe you're leaving" says @zoesqwilliams. "It's all got up by the press. Don't believe everything you read." #R4Today

— Callum May (@callummay) February 6, 2019