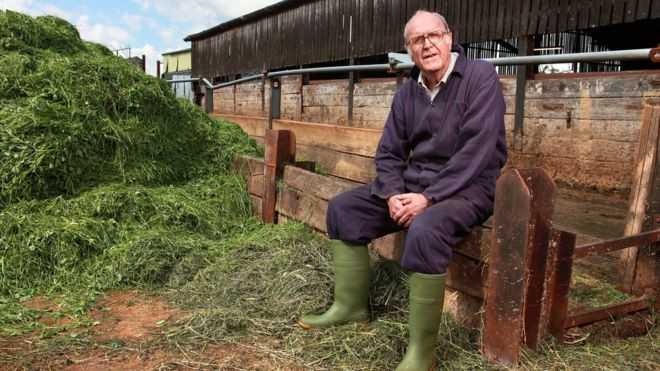 BBC
Actor Colin Skipp, who spent almost 50 years playing Tony Archer in BBC Radio 4's The Archers, has died at the age of 80.
He played the role of farmer in the soap and was the central part to many of Ambridge's storylines from 1967 until 2013 when he retired.
Pat Gallimore, who played Tony's wife Pat said: "Colin was a very fine actor who brought truth and integrity to the role of Tony." She described him as a good friend and a generous colleague.
Tom Graham, who played Tony and Pat's son Tom said he was: "A warm, funny and talented man, a lovely friend and pretend dad."
The Archers editor Jeremy Howe said: "Colin had a wonderful voice, which made Tony singular and distinctive.
"He was absolutely Colin's creation – a man who returned to his roots determined to succeed in farming on his own and his wife Pat's terms. The Bridge Farm they created together was at the vanguard of progressive thinking – a small-scale but successful and profitable organic unit."
Skipp was from north London and won a scholarship at the Royal Academy of Dramatic Art.
He retired from The Archers due to suffering a number of heart attacks and having major heart surgery. His character was taken over by the actor David Troughton.
We are sad to learn of the death of our friend Colin Skipp, who played Tony Archer for over forty years from 1967-2013. He will be greatly missed. pic.twitter.com/5E3lzduEbu

— The Archers (@BBCTheArchers) November 21, 2019