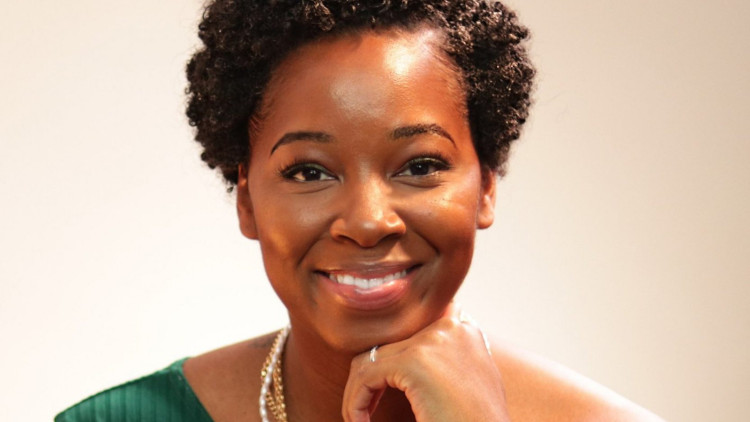 Credit: BBC
Birmingham singer Jamelia is to explore music made in the West Midlands and ask if it has a distinct identity, in a new Radio 4 two-part series, Music Made In The Middle.
Although people from the city have made a huge contribution to music all over the world, Birmingham doesn't always get the recognition given to other cities like Liverpool, Manchester, Sheffield or London.
Jamelia, who is from the Handsworth district of Birmingham, will look at the unique and eclectic musical identity of the city and the wider West Midlands, and discovers that its reputation for championing the individual or the underdog may lie in the area's rich history.
She'll hear from experts about Birmingham's musical contribution as far back at the Midlands Enlightenment in the 18th Century as well as the work of composers like Edward Elgar in the late 19th and 20th Century.
Musicians from different genres will tell how they cut their teeth in the pubs and clubs of the West Midlands.
Birmingham has a diverse musical heritage – in the 1950s and 60s the so-called Brum Beat emerged, with the NME saying it included over 500 local bands.
There will be contributions from West Midlands experts and stars including ELO drummer Bev Bevan, Reggae singer Pato Banton, Duran Duran original Stephen Duffy and Apache Indian.
Jamelia has a few surprises along the way as she comes face to face with real Birmingham music heritage at a studio where the soundtrack to the legendary Thunderbirds TV series was produced. Grosvenor Road Studios has played host to just about everyone who is anyone in Midlands music since 1945.
The first episode of Music Made In The Middle can be heard on Wednesday 13 July, 11.30am – 12pm. The programme is a part of BBC Radio 4's Summer of Arts which also includes Simon Armitage revisiting Philip Larkin for his centenary year, Gus Casely-Hayford presenting a new history of fashion, DJ Ash Lauryn tracing the radical spirit of techno, and Ian Hislop exploring the art made in the suburbs.
Dan Clarke, Commissioning Editor for Factual at BBC Radio 4, said: "This summer Radio 4 features an eclectic range of series exploring the work of innovators across the arts who have made a real impact on culture in Britain and beyond – some of whom are familiar, others less so.
"As these programmes attest, the Arts on Radio 4 exist to span a truly broad variety of subjects and approaches, but always with the same intention in mind: to explore in-depth, and in the most compelling and intelligent ways the art and culture that helps us understand who we are, and where we are going. I'm incredibly excited about what we have coming up."