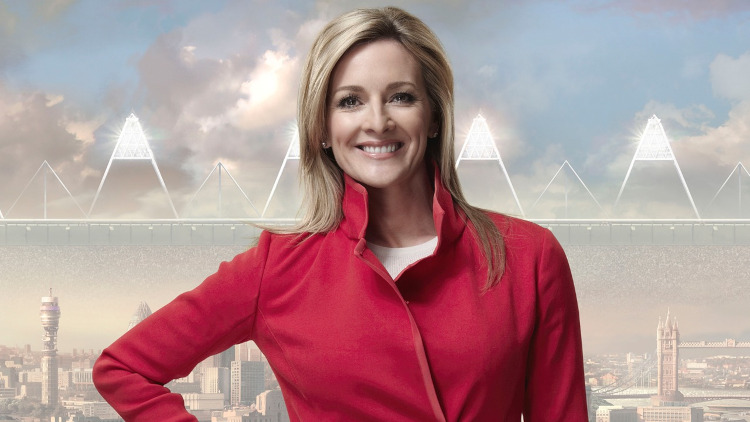 Gabby Logan will reveal the extraordinary story of how London became host city of the 2012 Olympic & Paralympic Games this Saturday on BBC Radio 4's Archive on 4.
The programme, London 2012: From Wasteland to Goldrush, will chart when, for a few short August weeks, London and Britain was the cultural and sporting Capital of the world.
It looks at how politicians, planners, architects and builders transformed a neglected chunk of east London – the Lower Lea Valley – into a superb Olympic Park; how the athletes of Team GB won a shed load of medals – and what has happened to the London Olympics legacy in the ten years since those Great British achievements.
Gabby will use archive material and new retrospective interviews with key figures involved in the bid as well as Olympians including Sir Chris Hoy.
She talks to Jessica Ennis Hill and Nicola Adams, on their Olympic memories and feelings ten years after the event. The programme reflects on the physical and political build up to the Games as well as the consequences of the legacy.
The show will document the unlikely alliances of extraordinary characters, political rivals, visionary planners and exotic architects that enabled the Games bid to go ahead and the Park to get built.
Olympiads talk about their experiences, residents from the area have their say on the promises to replace homes, community centres and neighbourhoods bulldozed to create the Olympic park and questions are asked about whether British elite Olympic sports continued to prosper, or have "legacy" hopes been disappointed?
The programme ponders what it was that enabled Britain, famously bad at delivering big national projects, to make such a huge success of London 2012 and how was it that Britain could at that time, pull off such a spectacular and unifying feat.
BBC Radio 4's Archive on 4 – London 2012: From Waste Land to Gold Rush hosted by Gabby Logan can be heard this Saturday 16 July at 8pm.