Radio stations in the North West of England have been put on alert that their services may be disrupted due to the fire on Winter Hill.
The fire, which could continue to spread over the next few days, is very close to the Winter Hill Transmission Mast owned by Arqiva.
It carries regional and local FM radio services for Heart on 105.4, Smooth on 100.4, Rock FM on 97.4 and BBC Radio Lancashire on 103.9 FM along with all of the BBC's national services on FM – Radio 1, Radio 2, Radio 3 and Radio 4.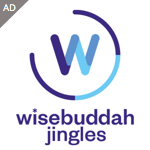 It also transmits dozens of radio stations digitally, hosting the national multiplexes Digital One and Sound Digital Ltd, plus the Lancashire, Liverpool and Manchester muxes.
A major incident has been declared as multiple fires merged today.
Stations in the area have been told by Arqiva to be on standby in case the services are affected. Global has tweeted a photo of the situation, saying: "We're so grateful to the members of the emergency services who are working hard to try and put out the fires approaching the Winter Hill Radio & TV transmitters in the North West. This may lead to interruptions to our broadcasts in the region."
We're so grateful to the members of the emergency services who are working hard to try and put out the fires approaching the Winter Hill Radio & TV transmitters in the North West. ?

This may lead to interruptions to our broadcasts in the region. pic.twitter.com/3sZThGAnrq

— Global (@global) June 30, 2018
A major incident has been declared on Winter Hill as two fires have now converged. The advice is to stay away. https://t.co/g0ypGdkHHL

— BBC Radio Manchester (@BBCRadioManc) June 30, 2018
Aerial picture from Yvonne Grime shows the fire on Winter Hill from her plane landing at Manchester Airport @LancashireFRS on their way: https://t.co/PhJL5fU2fv pic.twitter.com/Nk0642zPNV

— Blog Preston (@blogpreston) June 28, 2018