BBC Radio 1 reunion celebrates 55 years of the station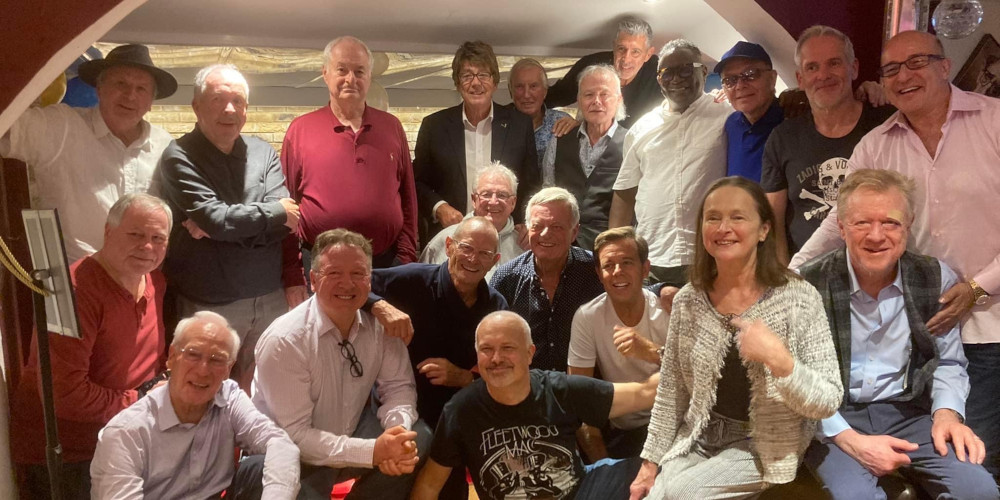 Former BBC Radio 1 DJs and producers attended a special lunch yesterday in London's West End to celebrate the 55th Birthday of the station.
Radio 1 was launched at 7am on 30 September 1967 by Tony Blackburn with those now famous words: "Good morning everyone and welcome to the exciting new sound of Radio 1."
The star-studded lunch yesterday was organised by Shaun Tilley, creator and presenter of the BBC's My Radio 1 series, which was also celebrating its 5th year.
Among those who attended were two members of the station's original team of DJ's, Tony Blackburn and Pete Drummond.
Other names who were there included Johnnie Walker, Gary Davies, Paul Gambaccini, David Kid Jensen, Mike Read, Adrian John, Pat Sharp, Paul McKenna, Chris Moyles, Andy Peebles, Smiley Miley, Adrian Juste and Peter Powell.
Adrian and Peter will feature in a special hour-long edition of My Radio 1 being broadcast on BBC Radio this December. Following broadcast, each episode is released as a podcast.
Shaun told On The Radio: "With the network's 55th Birthday approaching on the 30th September, we realised our first edition of the My Radio 1 series also went out on that date exactly 5 years ago. So it seemed the perfect opportunity to arrange a special get together to celebrate both anniversaries and to thank all those DJ's and producers who've played such a pivotal role in the making and ongoing success of the series."
How many of those in the photo can you name?