Four new Friday Early Show presenters hired by BBC Radio 1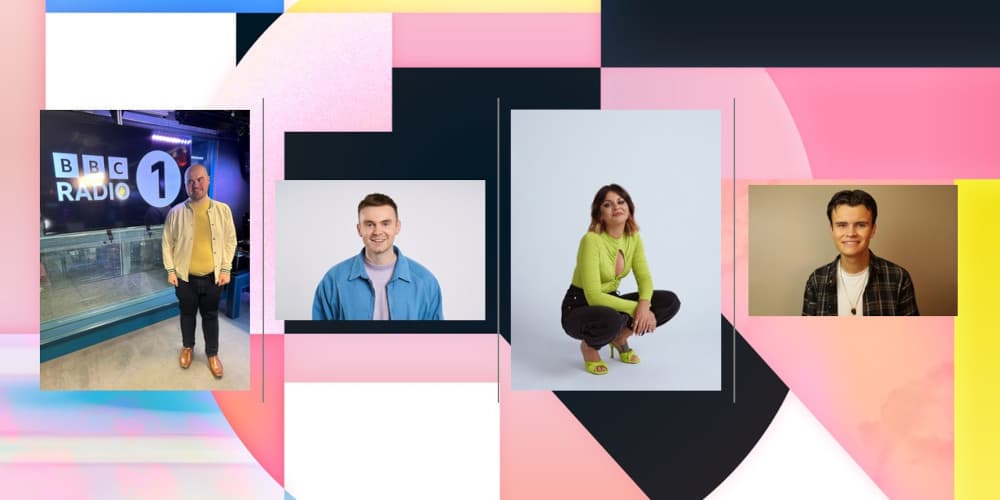 Four new presenters have been hired by Radio 1 to host the station's Friday Early Show on a monthly rotation.
Chrissy Cameron, Joel Mitchell, Lauren Layfield and Chris Howard will host the show which launched in January 2021.
Partially sighted Chrissy Cameron from South Tyneside is the first in rotation taking over in November. Her debut on the station was as part of the 2022's Radio 1 Christmas Takeover, she says: "Being back on Radio 1 after nearly a year is so exciting and something I've been working hard to make happen. I can't wait to bring some North Eastern tones to the airwaves throughout November."
Joel Mitchell from Rotherham will take over in December. He started out at BBC Radio Sheffield in 2018. From there he went on host on Radio 1 as part of the Christmas Takeover 2019 where he co-hosted Radio 1's Official Chart and has since hosted the Friday Early Breakfast slot in 2021 and this year.
Joel says: "I'm really excited to be getting back behind the mic at BBC Radio 1 in December! Every time I've covered this show, I've loved being part of the Early Morning Crew… What's the limit on the number of Christmas songs I can play each hour again?"
In January, it will be Lauren Layfield, who has worked across TV and radio, including the BBC's digital coverage of the 2023 Eurovision Song Contest. She is also a regular reporter for BBC One's The One Show and most recently, spent four years hosting Capital FM's Early Breakfast Show.
Lauren says: "I am literally gassed to be joining the BBC Radio 1 line-up for Friday Early Breakfast in 2024. Radio 1 remains the epicentre of youth culture in the UK, producing the most relevant content for young audiences and as someone who is well-acquainted with Early Breakfast radio, it's gonna be a total dream to rise and shine with R1's listeners.
"Mostly though, I'm looking forward to hearing "FIRE HER UP, LET'S GOOOOOOOO!" live from the actual Radio 1 studios, what a way to start the New Year. See you then!"
Chris Howard, from Newcastle, will take over in February. He began on Spark Sunderland's Breakfast Show, and he currently hosts their weekly new music show. He was also crowned the winner of the SRA Demo Factor 2023.
Chris says: "It's always been a dream to present on Radio 1. I'm so excited to be given the opportunity to warm up for Greg on the Feb Friday mornings. I can't wait to be part of the family!"
Aled Haydn Jones, Head of Radio 1, says: "This slot has been a huge success in showcasing the best new and emerging presenters over the last two years so I can't wait to see what this next wave of presenting talent do with their shows. I'd also like to specially welcome Lauren and Chris who are brand-new to the station."