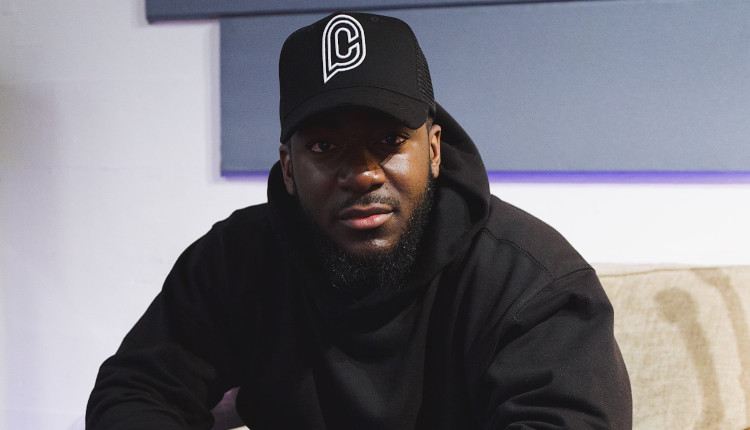 Popular cultural commentator and host Tazer Black is set to join Sian Anderson's Saturday afternoon show on BBC Radio 1Xtra as its new co-host from 11 June.
Known for his unfiltered sense of humour and entertaining personality, Tazer Black is one third of the 3 Shots Of Tequila podcast line-up.
Over the last few years, he has sold out Shepherd's Bush Empire, toured international music festivals, and landed exclusive podcast deals with industry giants. He also hosts a number of successful YouTube series.
Tazer says: "I remember being excited about 1Xtra as one of the first places that really championed our music and culture. As someone who's also managed to champion the culture with my other endeavours, I'm happy to join the family and continue to do so. I can't wait to join Sian on the airwaves every Saturday and bring nothing but good vibes and great music to the listeners!"
Sian Anderson adds: "It's honestly a dream come true that Tazer is joining the show. The audience are going to get an insight into the mayhem conversations we have and our perspectives on life, love, music and the world… spoiler alert: our perspectives are pretty much always different! Thanks to big boss Faron for seeing the vision and being down for letting us execute it on the network".
Faron McKenzie, Head of BBC Radio 1Xtra says: "Tazer is such an exciting addition to the 1Xtra family. He's going to bring that care-free, says what we're all thinking, group chat energy to Saturday afternoons and I can't wait for our audience to hear the chemistry between him and Sian!"
In other changes, 1Xtra is shaking up its Sunday schedule with The Official UK Afrobeats Chart with Eddie Kadi moving to a new slot of 11am-12pm, following on from morning's with Cuppy. Trevor Nelson will then move to 12-2pm and David Rodigan 2-4pm. The changes will come into effect from 15 May.