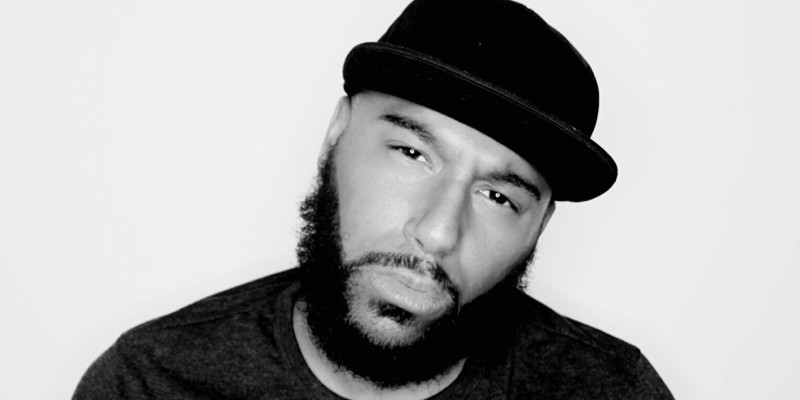 Richie Brave is to be the new host of 1Xtra Talks (Sundays, 9-10pm) on BBC Radio 1Xtra, taking over from Reece Parkinson who will continue to host the station's Drivetime Show.
He begins from Sunday 1 November on the weekly show which tells the stories of young people from across the UK with a range of topical and honest discussions on the issues impacting young people and the society they live in.
Richie is a presenter, writer and broadcaster who most recently hosted 1Xtra's podcast '1Xtra Talks Presents…Brave Conversations' which explored and discussed the many different aspects of the Black experience. He has also previously appeared on Channel 4 and BET.
Speaking about his new appointment, Richie says: "I am so excited to be joining the 1Xtra team and taking over the fantastic legacy left by Reece Parkinson.
"There is something so important about unapologetically platforming the experiences of people and exploring what is happening in the world. Change usually begins with conversations and I'm hoping I can use 1Xtra Talks to inspire this and shine a light on important issues.
"I am known for hard hitting conversations from my BBC podcast '1Xtra Talks Presents…Brave Conversations' to my red hot Twitter fingers so I cannot wait to bring my passion live on the airwaves. Get ready for a lot of laugher and some tears!"
Faron McKenzie, Head of 1Xtra, says: "1Xtra Talks offers a platform for debate and discussion that engages with issues affecting young people in the UK. I'm really excited for Richie to bring his passion to the show and to continue to amplify young voices, which during the current climate is particularly important."
? ANNOUNCEMENT ?@RichieBrave will be joining 1Xtra as the new host of 1Xtra Talks ‼️

Welcome to the @1Xtra family Richie ❤️ pic.twitter.com/vxaqKrw6KI

— BBC Radio 1, 1Xtra & Asian Network Press Office (@BBCRadio1PR) October 21, 2020