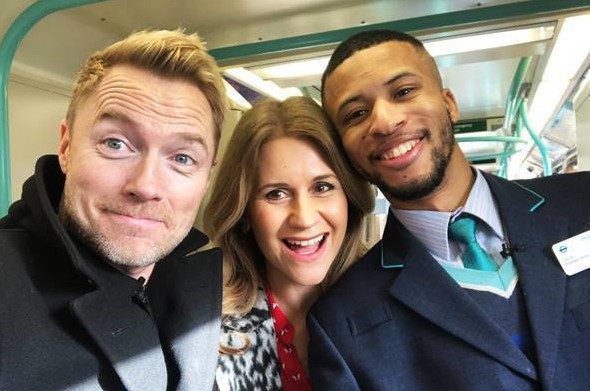 A Docklands Light Railway worker who landed a show on Magic Radio, has spoken about how his life has changed since a video clip of him making an announcement went viral on social media.
29-year-old Jacob was tracked down by Magic Radio's Ronan Keating and Harriet Scott after the video clip was uploaded to Twitter, showing the announcer in action.
We're still on the hunt for #MagicTrainGuy! In case you missed it, here's what happened this morning on Magic Breakfast with @ronanofficial and @harrietscott_ This @LondonDLR announcer has his radio voice perfected!? pic.twitter.com/dL1cp5HsAw

— Magic Radio (@magicfm) February 5, 2020
The Magic Radio Breakfast hosts were intrigued by Jacob's dulcet tones, so went down to Poplar DLR station in London to find out more about him.
Ronan and Harriet invited Jacob onto their Breakfast Show where he auditioned for a role at the station. After impressing the team, Jacob was offered a show on Magic Radio's sister station Mellow Magic.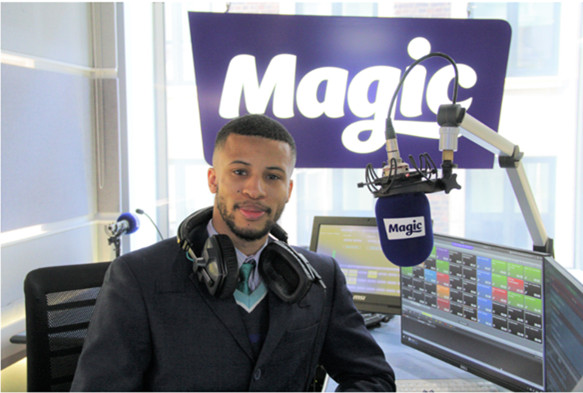 Ahead of the first show this weekend, Jacob spoke on the Magic Radio Breakfast Show this morning about how his life at work has changed. Jacob said: "Work has been absolutely amazing it really has.
"Loads of people have been coming up to me cause they listened to the video. They say 'Oh, you're the Magic train guy!' People don't call me by my name anymore. That's my new name, I'm dubbed the Magic Train Guy, that's it now."
Ronan Keating is currently self-isolating following a trip to Singapore, but he was still able to share a few tips Jacob.
Speaking with co-host Harriet Scott, Ronan said: "When we first heard Jacob, we knew he was Magic Radio material and so we had to find him and bring him in. He has a great voice for radio, and we're excited to see how he gets on. Welcome to the Magic Radio family, Jacob!"
You can listen to the Jacob on Mellow Magic this Sunday 15 March, 7pm – 8pm.
Remember Jacob the DLR announcer with the PERFECT radio voice that Ronan and Harriet tracked down for Magic Breakfast? Well he's only got his own show this weekend 7-8pm on Mellow Magic ✨ Show him some love! pic.twitter.com/p8fFZUQuEL

— Magic Radio (@magicfm) March 13, 2020