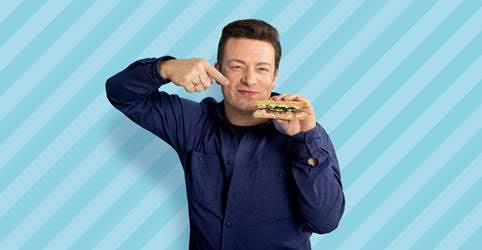 Jamie Oliver will be the guest host of a show on Magic today, Thursday 30 July.
The celebrity chef is taking over the station's Packed Lunch hour, 1pm – 2pm where he'll be playing some of his favourite songs from the Magic playlist.
Listeners can get involved too by sending Jamie their song requests while he's on air. He also wants to hear some of your favourite sandwich ideas to give him some inspiration for his Jamie Oliver deli by Shell range.
The station has partnered with Shell to raise awareness of the Jamie Oliver deli by Shell range of on-the-go lunch and snacking, created in collaboration with Jamie.
If you want to request a song or send your own favourite sandwich idea to Jamie, you can either send an email or fill in the form on Magic's website.