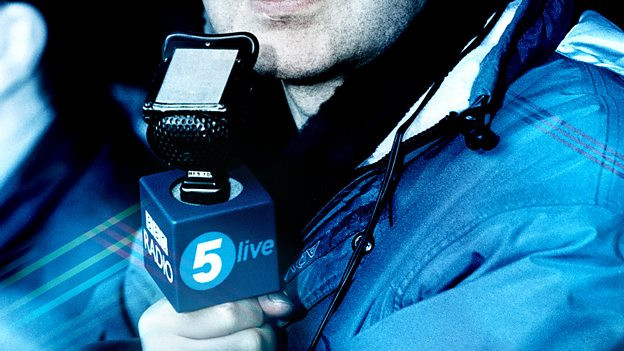 BBC
BBC Radio 5 Live has secured four of the seven Premier League live commentary contracts for the next three years, whilst talkSPORT picks up the other three.
talkSPORT and talkSPORT2 have rights to broadcast Premier League games across three time slots on Saturday – 12.30pm, 3pm and 5.30pm – a first for commercial radio.
However, 5 Live will have first pick of the Saturday 3pm games, along with a raft of games which will be played on Friday, Saturday and Monday evening.
5 Live has the rights for games played on a Sunday at 2pm and 4.30pm, while talkSPORT has picked up rights for all matches scheduled to kick off at 12 noon on Sunday.
Barbara Slater, Director of BBC Sport, says: "This is excellent news for the BBC, in an increasingly competitive radio marketplace. Live radio coverage of the Premier League is a key element of the BBC's audience offer for football fans. The quality of our production, commentary, analysis and presentation is unrivalled and it's something we are immensely proud of."
Jonathan Wall, controller of BBC Radio 5 Live, said: "This is great news for our listeners and my brilliant creative team at 5 Live Sport. We got exactly the outcome we were looking for – the majority of the Premier League games available. Today's news cements our position as the biggest sports audio provider in the UK until 2022."
Wireless CEO Scott Taunton says: "talkSPORT is now the game day destination for live Premier League action. We've consolidated our position as the Premier League's only national commercial radio partner, winning more games and a key new slot on Saturday lunchtime, meaning we're the only radio network delivering live coverage from the first kick to the final whistle on Saturday.
"talkSPORT and talkSPORT2 are providing best-in-class live commentary and coverage to millions of football fans across the UK. Our hugely talented teams now have an unrivalled opportunity to deliver Premier League football to more listeners than ever."
The talkSPORT network continues its exclusive global rights partnership with the Premier League until 2022 to provide official live and on-demand audio coverage of all 380 Premier League matches to listeners around the world outside of the UK and Republic of Ireland. The network is also the exclusive home of the EFL – including the play-off finals – as well as holding rights across the FA Cup and the Carabao Cup in the UK.