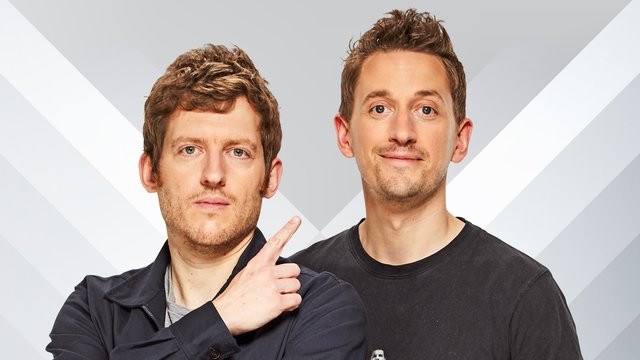 After five years on-air, the Elis James and John Robins show is coming to an end on Radio X.
The two comedians host a weekly show, each Saturday from 1pm till 4pm, with highlights available as a podcast.
They've also covered drive-time a few times as well, mostly in 2017, but their last show will be this Saturday, 30th March 2019.
Posting on social media, John wrote:
"Elis and I have some news and we wanted you to hear it from us. We are stepping down from our Radio X show. Whilst this feels very strange and in some ways very sad, we're also excited about what the future holds. This Saturday 30th March will be our last show on Radio X.
First and foremost, we want to thank every single one of you for the contribution you've all made to turning a commercial digital indie radio show into something truly special. We've received well in excess of 15,000 emails since we started five years ago, not only does this prove that our listeners are at the cutting edge of communication, but also how immeasurably they have shaped the show and helped create the wonderful community around it. We want to reassure you that the podcasts will stay up and this group will remain.
We would also like to say, that we leave behind the most passionate, dedicated and lovely group of people at Radio X. Their passion and dedication and loveliness will continue to make the things they produce very special indeed. We have not left under a cloud of unproduceability, we didn't swear on air or slag off a Southampton-based singer/songwriter, we just felt the time was right for a new challenge and are so proud of the work we have done, and the friends we have made.
And so to the really hard part. We will be saying goodbye to Producers Vin, Joe and Trav. Though I'm sure our professional paths will cross again someday, it is incredibly sad to be leaving such good friends. We owe them absolutely everything and could not have hoped to learn and be guided by such wonderful people. If the tone of the show has been welcoming, sensitive and kind, it is because the people who produced it all embodied those qualities. We will miss you guys.
We will be taking some time off now but panic not! We will be back working together very soon. See you in a few weeks!
John and Elis"