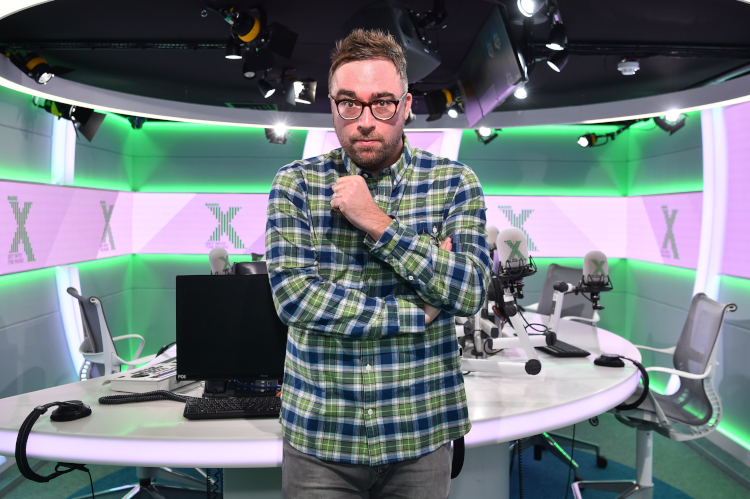 Over 150 of Danny's Radio X listeners have clubbed together and raises thousands of pounds for The Trussell Trust in his dad's memory, after learning that Danny had taken time off his regular Radio X show following the death of his father.
The listeners also sent Danny a card and a "feast" of curries to feed his family from his favourite restaurant to show their support.
On-air, Danny told his listeners the bad news that his dad had passed away and that it had been a big shock. He also explained that one of the loveliest things had happened as a result.
Addressing his listeners as the Listeners Union, Danny told them: "You know, you did some amazing things for me. You sent me a card, you raised more than £3000 in my dad's name, which was a huge and unexpected thing which brought delight and some light in the darkness.
"You gave money to The Trussell Trust, which raises money to help people who are hungry. My dad grew up very poor, he knew what hunger was, he knew the pain of it, and he would be absolutely delighted."
Danny also said he was still trying to cope with his father's passing and was trying to stay busy. He said: "That's why I was walking everywhere and cooking, and I'd planned to throw something together on Friday but then a box arrived.
"A big box, delivered to my home, and paid for by some very special people. Some listeners who wanted to make me feel better – and they had and they did – these listeners clubbed together, and knowing my love of a Friday night curry, they organised a feast that could feed my entire family, including my mum, and it meant a great deal, and it means a great deal, and even better, it was a Vinny Patel special – my favourite curries of all."
Danny finished by thanking the Listener's Union once again, and to Vinny Patel for organising "the greatest Friday night curry I could have had in such circumstances".
I'm jalfrezi crazy and a total bhunatic.

But after Dad passed away I lost my appetite for a bit.

I just found out the listeners of my radio show clubbed together to buy me a huge Friday Night Curry for the whole family, Mum and all.

People are great.#RadioX #SeniorListeners pic.twitter.com/PwPWU5twSc

— Danny Wallace (@dannywallace) February 12, 2021
You can go to the fundraising page here.
Tune into Danny Wallace's Important Broadcast on Radio X, Sundays from 11am – 1pm